Flood defences aimed at stopping a repeat of the 2015 Boxing Day floods could be delivered in two parts – with initial work starting next year.
Leeds City Council leader Councillor Judith Blake today announced the city's proposal is to proceed with a "pragmatic two-step solution" to provide flood protection measures for parts of West Leeds.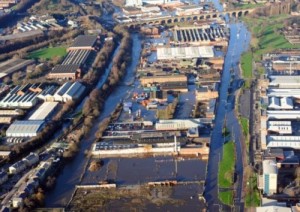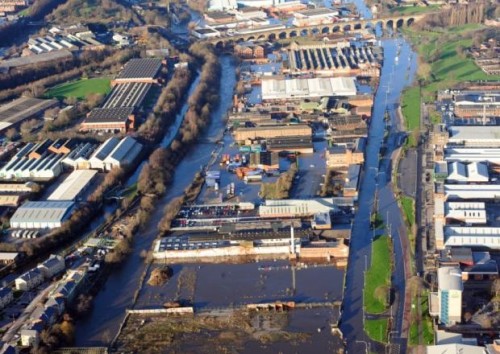 Councillor Blake was responding after receiving a letter from Environment Minister Thérèse Coffey replying to her proposal last month on how to fund the proposed £112.1million phase two of the Leeds Flood Alleviation Scheme.
The letter revealed that while supportive of the city's plans to provide the best possible level of protection, the government is currently unable to offer funding above £65m towards the scheme.
This means that the full scheme to deliver a one-in-200-year level of protection is not fully funded, so in order to proceed Leeds City Council, working with the Environment Agency, will carry out a two-step solution.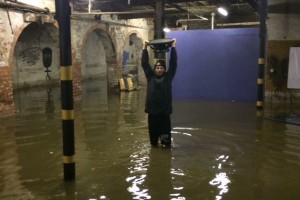 The council proposes to proceed with a planning application and tenders to be presented shortly to deliver the scheme in full, but it will now be carried out in two parts.
Using the government funding supported by council and other financial support, works will begin next year to deliver an initial one-in-100-year level of protection.
This will then be upgraded to the full one-in-200-year level with a further phase of work after the remainder of the funding has been secured.
Coun Blake said:
"While we are disappointed the government says it cannot offer us any additional funding at this point, having the £65million funding confirmed is welcome and is very important as it means we can get on with the important thing for our communities, residents and businesses and that is getting spades in the ground and getting on with this work.

"Our ambition to deliver the full one-in-200-year level of protection remains absolute and unchanged. This is a pragmatic two-step solution which means we can proceed and start the process of delivering the level of protection against the rising threat of flood events such as we experienced with Storm Eva that we know as a city we need."
With phase one of the scheme already completed offering protection for the city centre and Woodlesford, phase two offers a range of complementary measures to protect the Kirkstall Corridor which was badly hit by the impact of Storm Eva in 2015 and further measures up to and including the upper catchment of the River Aire.
It was put forward following extensive survey and modelling work carried out by Leeds City Council and the Environment Agency after the Christmas floods to determine the comprehensive level of protection needed through a full catchment approach.
Adrian Gill, flood risk manager at the Environment Agency, said:
"The Environment Agency wants to deliver the best possible flood scheme for Leeds and is working closely with Leeds City Council to make the most effective use of the funding available to us while exploring further options.

"Our officers have been working hard within the joint team alongside colleagues from Leeds City Council since Boxing Day 2015 and we support the two-step solution outlined by Councillor Blake. This will enable the level of protection provided to the city centre to be extended at pace to the Kirkstall Road area, while we continue to strive towards our ambition of providing a one-in-200-year level of protection from the River Aire for the whole city."
Last month, flood defence work started on Gotts Bridge in Burley.
Other properties flooded in 2015 included the Industrial Museum in Armley, Leeds Rhinos' training facilities in Kirkstall and the Rodley Nature Reserve.
Leeds City Council wants to bolster flood defences between Leeds City centre and Apperley Bridge, by using a combination of natural flood management and engineered measures.