Fun times and new friends await children who attend the Eco Buddies youth club at the New Wortley Community Centre to on a Tuesday afternoon, writes Keely Bannister. 
Each week has a different theme including:
12th November – Bulb planting and leaf decorating
19th November – Help clean up the local area
26th November – Clothes swap and fashion show
3rd December – Xmas card making using recycled materials
10th December – Make a Xmas gift and paper using something that can be recycled
17th December – Eco buddies Xmas bash featuring games, food and music
Aimed at children aged from five to nine years, the free activities are open to all with an LS12 postcode. They run from 3.30-4.45pm.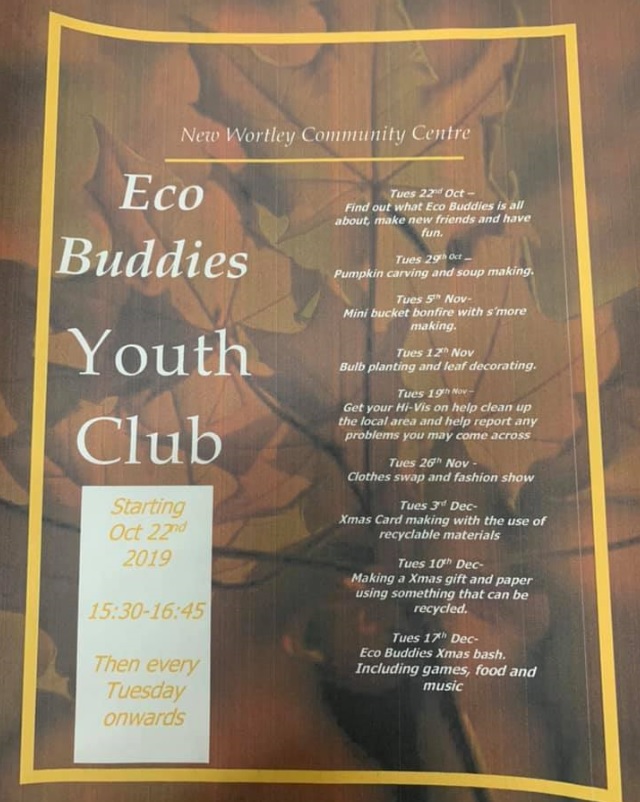 Nothing specific is required unless stated, but it is advisable to take note of whether some or all of an activity will be outside and send your child with appropriate warm clothing where possible.
Children are asked to attend the whole of a session, although are not required to attend every week.
For more information, contact the centre via e-mail info@newwortleycc.org or phone 0113 279 3466.