Youngsters from across West Leeds descended on an under-threat former sports ground for a kickabout this morning – and paid their respects to the people who gave their life for their country.
The former TV Harrison Sports ground in Wortley is named after Thomas Vernon Harrison, a World War One veteran and headteacher who was the main instigator of buying the land as a children's sports pitch in the 1930s.
Today youngsters stood silent in tribute on the grass of 'Wortley's Wembley' – where many famous Leeds United footballers started their careers – before enjoying an informal match on the site.
Campaigners are fighting against plans to transform the Oldfield Lane site into around 50 local authority houses.
Aaron Lambert, who wants to keep the land as sports pitches, said it was special to bring the youngsters together on Remembrance Sunday given TV Harrison's past.
"It's good to see youngsters having fun on this pitch again, particularly today."
The campaigners had cut the grass to make sure the disused ground was fit to play on.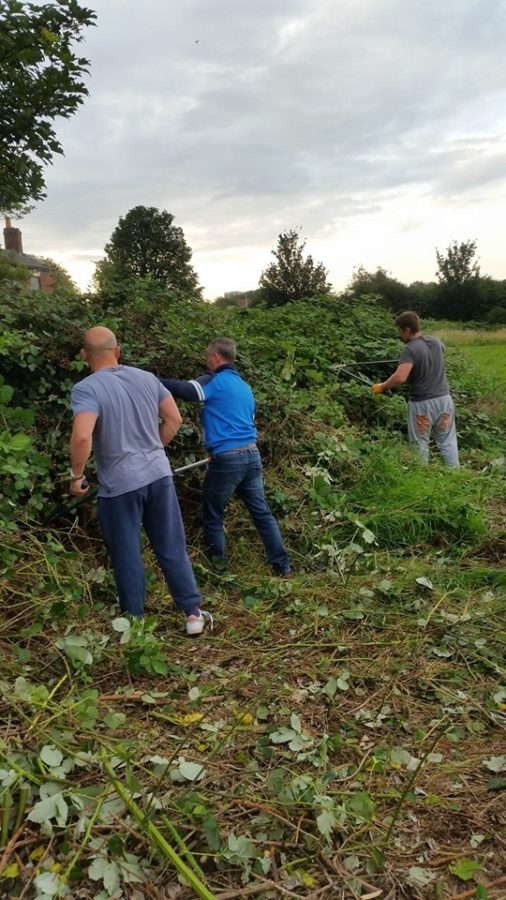 Council reacts to campaign
But campaigners were dealt a blow earlier this week when Leeds City Council officially responded to their deputation to full council in September, where they called on the council to re-open the site as a much-needed playing field.
The council said that the site had been closed for 14 years but said they were looking to re-invest in other sports facilities in the area. A council report said:
"The challenge in developing a single pitch site such as Oldfield Lane, is that the potential to attract the significant funding needed to provide a quality grass pitch and changing facility is limited.

"Larger scale projects on multi-pitch sites inevitably lead to improved outcomes in terms of participation. Notwithstanding that, should development take place at Oldfield Lane, this will present opportunities to invest in local sports facilities and leverage additional funds to develop schemes.

"Potential options include improving facilities at New Wortley Recreation Ground, including both grass pitches and changing rooms and also potentially support the ongoing development of facilities at Butt Lane [in Farnley]."
The council says the proposed redevelopment of the site would generate a commuted sum of around £80,000 to support this work, along with other sums generated by other new homes being built in the ward.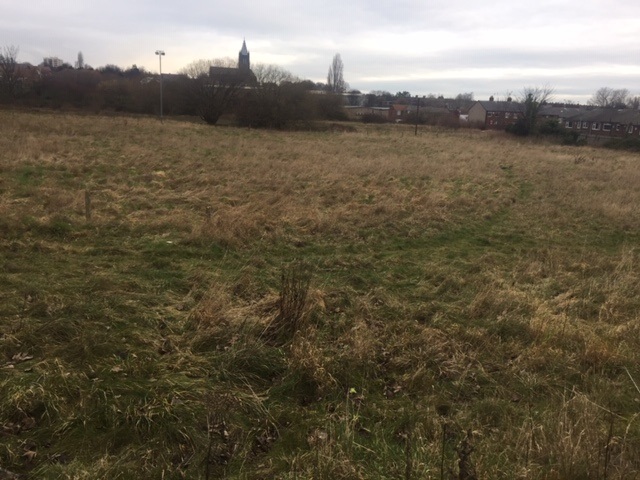 Mr Lambert said campaigners from the TV Harrison Community Action Group were due to meet the council later this month and pledged to comment in more detail after the outcome of that meeting.
In the meantime, the group has vowed to fight on. Mr Lambert added:
"It's shameful what the council are proposing to do to this site and the children of this area, we will fight on and we won't give up."
Another campaigner claimed the council's arguments were riddled with inaccuracies.
The group is also organising a public meeting on Wednesday 27 November at 7.30pm in St Johns Church, Lower Wortley Road to discuss the next moves in their campaign.
Read the council response in full here.
Leeds City Council, which owns a quarter of the Oldfield Lane site, wants to build around 50 local authority houses there and buy the remaining 75% of the site from the Leeds Schools Sports Association (LSSA), a charitable organisation which supports sports in schools.
Read more on The Dispatch's coverage of this issue here.