By Katherine Turner, community reporter
Farnley Falcons have again been hit by vandals this week.
Building work to complete new changing room facilities is ongoing at the Butt Lane club. But this has been hampered by damage caused after vandals broke into the building site.
The club revealed this further setback after the pitch was recently damaged by people riding quads and motorbikes.
Farnley Falcons reported on their Facebook page: "After a fantastic weekend of support for our Crowdfunder campaign we start this week like this….
"Vandals have broken into our site and caused significant damage to the building works currently ongoing. Given the time and money that goes into our club, this is devastating to see.
"If anyone has any information or sees any videos shared on social media please pass the details onto the club."
More than 200 people train, watch and support different teams at the club each week, with 11 teams offering the game to boys and girls aged three to 15 as well as an open age men's team for 16+ and men's and women's masters teams for those aged over 35. 
Under 15's coach and parent Stephanie Crookes said: "My daughter plays for the Farnley Falcons, the parents and players are so disappointed after all the hard work that has been put into the club."
Councillor Mark Sewards (Labour, Farnley & Wortley) urged people to give any information they may have to police. He said: "This is absolutely devastating news. I urge anyone with information to e-mail both outerwest@westyorkshirepolice.uk or myself mark.sewards@leeds.gov.uk – you can ask to remain anonymous."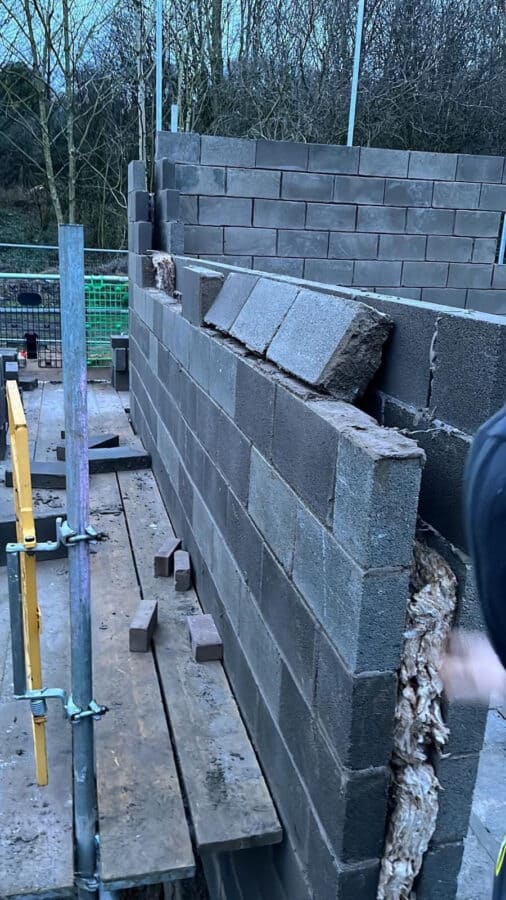 As reported by WLD last week, the club is currently fundraising to install floodlights, having been awarded £22,000 from the Rugby League World Cup Legacy Fund, a further £20,000 is needed to fully complete the project.
Farnley Falcons have had several messages offering support and have a fundraising page for anyone looking to donate directly to the club.
Farnley Falcons had been without a permanent building since Farnley Sports and Social Club closed in late 2014 and was then demolished after an arson attack in 2015 and replaced with houses.