By Damon Cooper, community reporter
Despite a turbulent start, Gymnastics Elite has taught hundreds of young people gymnastics from across West Leeds since 2015 and become embedded within the community of Bramley.
Frustrated with the lack of investment for gymnastics equipment whilst working at a previous commercial sports company, the coach Tanya Cooper-Blyth decided to set up on her own in 2014 to ensure any profits from lessons could fund beams, trampolines and more.
It was a not-for-profit venture stopped in its tracks for a year due to contractual reasons with the previous employer which prevented any employee from setting up a similar business within a number of months.
The club wasted no time launching within Explosive Fitness at Cape Industrial Estate on Coal Hill in Farsley once that legality expired with classes on Tuesday and Friday nights.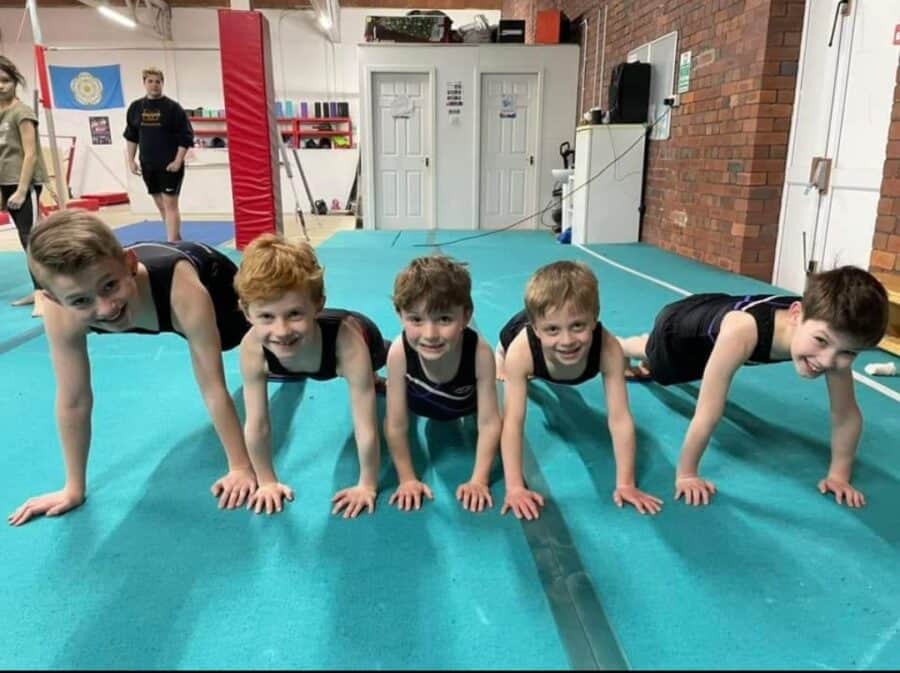 A total of 17 kids turned up across two trial sessions on cold October 20th and it wasn't long until a cohort of eleven gymnasts signed up for British Gymnastics Membership in a pivotal moment for the club that made the coach very happy.
An annual British Gymnastics Membership fee provides comprehensive insurance for anyone taking part in the sport as it comes with its diverse range of risks and injuries.
Crash mats arrived to a flurry of excitement that December meaning kids could do more than what they were already doing on floor mats. The club also entered Leeds Gymfest, starting selling its first bit of clobber from a hoodie to leotards and rewarded kids Gymnasts of the Week for good behaviour, improving so much, good listening skills to mastering handstands.
Lessons started to be delivered at White Rose Crossfit in Horsforth alongside the Farsley venue in an extended timetable from early 2016, in a year of rapid growth for the club. It kicked off with a performance at Leeds Gymfests where pre-school and world championship level gymnasts from across the city perform on the same stage.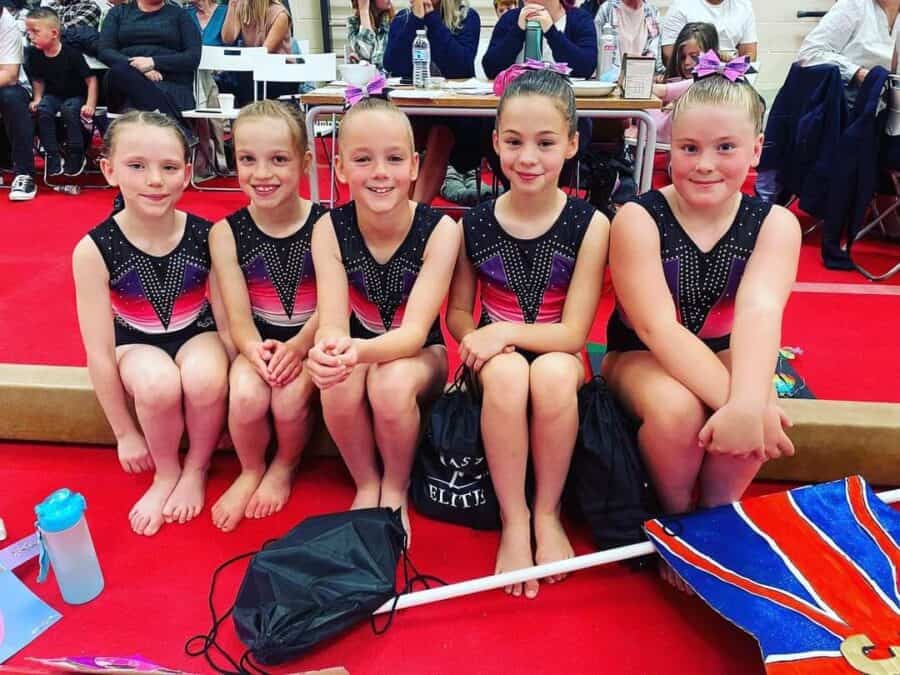 From reaching the milestone of coaching 60 kids gymnastics in three hours, taking part in the Horsforth Walk of Art event to the very first summer showcase at Farsley Community Church on Beck Lane. The club was really starting to gather pace and become the giant it is today.
It was a big year for British Gymnastics thanks to stunning performances at Rio 2016 with local lad Nile Wilson bagging a few Olympic medals of his own and even switching on Farsley Lights that year. Gymnastics Elite also started to pick up medals at a Women's Artistic Competition and moved into a venue of its own at Lower Westfield House.
At this point, Tanya Cooper-Blyth had over a decade of coaching experience at various clubs in the area and judged for hundreds of hours regionally so to have an independent workplace she could call her own was a proud moment. The room itself looked too massive to begin with what little equipment the club had but that was soon to change.
From 2017 to 2019, they was a big club presentation night/Christmas party at The Bramley Villagers Club, visits from Leeds City Councillors, medal hauls at competitions, more coaching qualifications, new coaches joining the club and the head coach started paying herself a wage after using every penny previous to build up the club in its formative years.
Lockdowns dominated Gymnastics Elite's direction in 2020/21 with free lessons held over zoom, socially distance sessions in the gym, online fundraisers and still having to pay the landlord despite little to no income to keep the club open. Thankfully it survived with a mixture of council and government support to a three peaks walk that raised £3,285.
in 2021 ITV Calendar's Helen Steel film the then 12-year-old Junior Disability Champion Freya Hill and shared her ambition to get gymnastics into the paralympics. Diagnosed with ME, or Chronic fatigue syndrome, the condition prevented Freya from doing gymnastics for four years but in 2022 became Junior British Disability All Around Champion again whilst continuing to push for more opportunities.
More recently, coach Harry Daley and his boys' team smashed their fundraising target by raising £614 to fund more new equipment. The men's artistic squad were added to the club in 2019 with some now ready to step up to 6 piece competitions and train on a new set of rings in preparation for future gymnastic showdowns.
As Leeds 2023 powers through our communities, it is important gymnastics isn't left behind and the limelight isn't hoarded by a selective group of organisations. Clubs like Gymnastics Elite can't afford expensive PR teams to promote themselves and don't have strong links to show business but that doesn't make coverage of what they are doing any less worthy.
A special shoutout must go to Tanya, Ellie, Harry, Amirah, all the other coaches, support staff, volunteers, parents and gymnasts themselves for making this club what it is today.
Gymnastics Elite is a community interest company built from the ground up and a grassroots miracle in Bramley that should be celebrated as a success story against the odds.
Sponsored content