By John Baron
Yesterday's announcement that the Government would fund a mass transit system in Leeds and West Yorkshire brought back many memories for me.
My first-ever front page 'splash' as a young and 'green' trainee reporter for the Leeds Weekly News back in 1994 was a story about the proposed supertram for Leeds and its benefits, specifically for the patch I had just started to cover: south Leeds. I still have the cutting and couldn't help but dig it out this morning. The story was about its benefits to the community, the deadline was about it being 'on track'.
Twenty nine years later and Leeds is still waiting for a mass transit system to be 'on track'.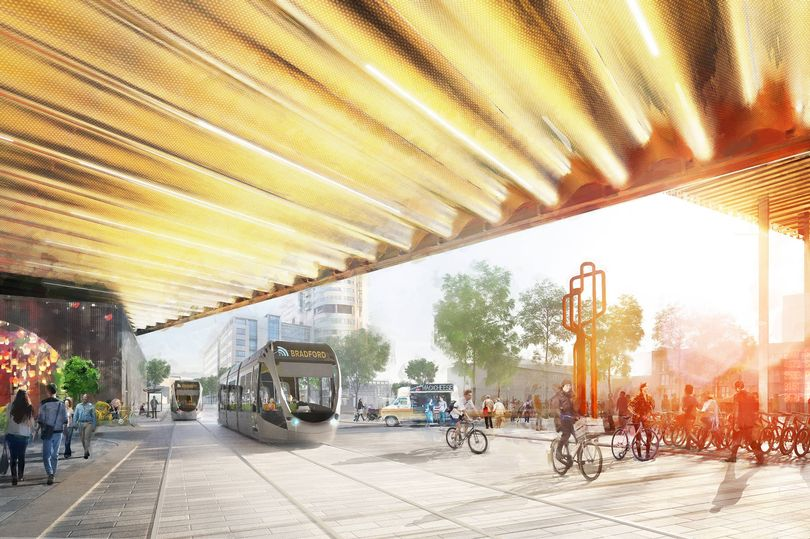 During that time I've seen the city has almost ground to a halt. The three-line Supertram was abandoned due to cost in 2005. The government requested Leeds to come up with a 'bus-based alternative', so the electrically-powered New Generation Transport (trolleybus) project was developed through a north-west corridor including Headingley – but was cancelled in 2016 because it didn't connect areas of deprivation/regeneration.
It's worth noting that the first attempt to give Leeds a mass transit system actually dates back to the 1930s when plans were drawn up for a underground rail network, a bit like the London Underground.
Yesterday's scrapping of the northern leg of the HS2 high speed rail link between Birmingham to Manchester came as no surprise.
Rishi Sunak said in a speech at the Conservative party conference that £36bn would be spent on alternative rail, road and bus schemes instead – and that Leeds will get its "own tram network" as consolation for the HS2 link to the city being scrapped several years ago. In his speech, Mr Sunak said the government "will reinvest every single penny" saved from cancelling the remainder of HS2, which he said totals £36bn.
All well and good. But we've seen and heard all this before. Yesterday's announcement looks good on paper but I think I'm right in saying these are all things that have been sought for years in addition to HS2 rather than instead of it.
It's worth noting the Leeds/West Yorkshire tram, for instance, was in the Conservative's last election manifesto.
The West Yorkshire Mass transit network has been in the planning stages for years – along with a proposed line going through West Leeds with possible stops in Armley and Pudsey. It is seen as central to Labour Mayor Tracy Brabin's plans for West Yorkshire to become a net-zero carbon economy by 2038, but has faced criticism of late after plans revealed it won't be Leeds-centric.
People have probably already assumed this, but the £12bn announced to improve rail connections from Manchester to Leeds is not new money either. And the last great plan to build a new rail station in Bradford lasted a month. I suspect we'll get a bit longer this time but the outcome will most probably be the same. It doesn't go to London so ultimately I suspect it won't be funded.
It's also notable the Government's Network North webpage is silent on key question of 'when' any of this is actually going to happen.
As a more experienced and cynical reporter and editor almost 30 years on from my first Leeds 'mass transit' report, I'll believe it when I see it. And I suspect there are many in Leeds who can also see pigs flying due to the continual historic failure of both Leeds City Council and the government to deliver a new system.
Here's my challenge to the powers that be: 2030 will make the centenary of the city fathers' first ambitious plans for a Leeds mass transit system – I challenge any political party to get the first tram running in Leeds before then.
I'm not holding my breath for any political party to go beyond hot air, dashed hopes and broken promises and actually sort out this ridiculous mess.
Become a community reporter
Would you like to help tell the story of your community and shine a light on what's going on in your part of West Leeds?
Our latest fun and completely free community reporter training course starts at Farsley's Sunny Bank Mills two weeks today on Thursday. 19 October and we'd love you to join us!
Full information and how to book can be found here.
Get WLD headlines directly to your inbox