By David Spereall, local democracy reporter
A new scheme to build student flats on Burley Street has been savaged as "sub-standard" by a local councillor.
Liberal Democrat Colin Campbell was commenting on proposals to put up a block of 183 studio apartments, which went before a council plans panel today (Thursday).
Councillor Campbell said the size of the flats, which will measure just 20 squared metres in most cases, was inadequate.
The developers, Torsion, have said the application is "high quality" and that if approved it will regenerate a "vacant" and "poorly maintained" council-owned site.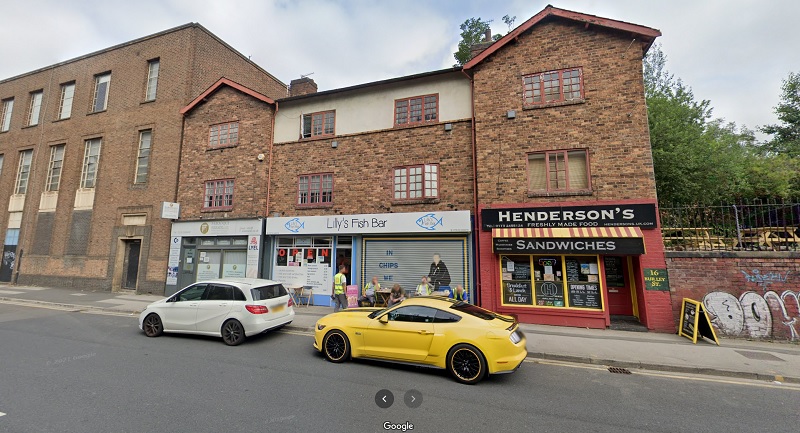 The current buildings on the site, stretched across numbers 16 – 22 Burley Street, used to be home to a sandwich shop, chippy and accountants. But these units are now all empty, according to a council report on the application. They will be demolished if the plans are approved.
Councillor Campbell said: "Students are human beings. We're pushing them into really, really tiny rooms. These are only up to 20 square metres."
Taking aim at the design of the building too, which he branded "uninspired", he added: "It's a block to cram students in. It could be so much better. I know I go on and on and on about space, but these are sub-standard flats."
When it was put to him by fellow councillor Jim McKenna (Lab, Armley) that similar-sized apartments could be found all over the city, Coun Campbell retorted: "We may have them, but it's nothing to be proud of."
The panel voted in favour of deferring the application to a later date, to allow for further negotiation with the developers over several aspects of the scheme, including the design.
But Labour councillor Kayleigh Brooks, who represents the Little London and Woodhouse ward in which the potential development sits, raised concerns about the impact on doctor's surgeries too.
Council officers said they had "no data" to suggest the additional numbers would put a further strain on healthcare in the area.
But Councillor Brooks said: "It's disappointing we haven't got that data, because the feedback I'm getting from residents is that people can't get in to see GPs."
In a planning statement submitted to Leeds City Council earlier this year on behalf of Torsion, planning agents Quod said: "The existing premises are underutilised and will shortly be vacant following the expiration of
residual leases.
"Beyond this the site is already vacant, poorly maintained and a source of anti-social behaviour."
They added the proposals, "represent a high quality sustainable form of development that will respect and enhance its environmental context."