By WLD editor John Baron
As the final hours of 2022 tick by, I find myself looking back at a year which has been remarkable on many levels.
The aftermath of the Covid pandemic (which is still very much a part of people's lives), the Queen's jubilee and her sad passing, and the cost of living crisis have dominated the headlines both locally and nationally.
WLD has, of course, reflected all those issues on a hyperlocal level. I'm proud, in particular, of our coverage of the community response to the cost of living crisis. We've focussed on the local food banks, warm spaces, financial support and lots of other services on offer.
As it was during Covid, people in West Leeds have come together to support others. And it's been inspiring to see people power in action. We'll need that support network even more as prices continue to rise and the recession bites in 2023.
We've also continued our coverage of some of the other big local issues, such as the campaign to restore the TV Harrison sports ground in Wortley, the future of the partially destroyed weir at Newlay, the frustrating Rodley swing bridge saga and the ineptitude surrounding the incomplete bus interchange in Bramley.
Not forgetting the ongoing flood defence work through the Kirkstall Valley and beyond, the future of Armley Town Street and the Bramley shopping centre bench soap opera! (which was successfully resolved after many months due to people power and the contravention of previous planning application).
We take public interest journalism seriously, and regularly shine a light on the latest planning and licensing applications which affect our communities (it takes hours each week to go through them all – journalism takes time and resource). We do our best to cover as much as we can on, frankly, a skeleton budget.
At the risk of little old WLD sounding pretentious, I have a framed slogan on the wall of our community newsroom which cites the slogan of the mighty Washington Post: "Democracy dies in darkness". It's something we'll continue to take an increasing interest in during 2023.
But the highlight for me is working with our growing banks of community reporters, local people from all backgrounds who have been empowered to have a voice and shine a light on what's happening in their communities.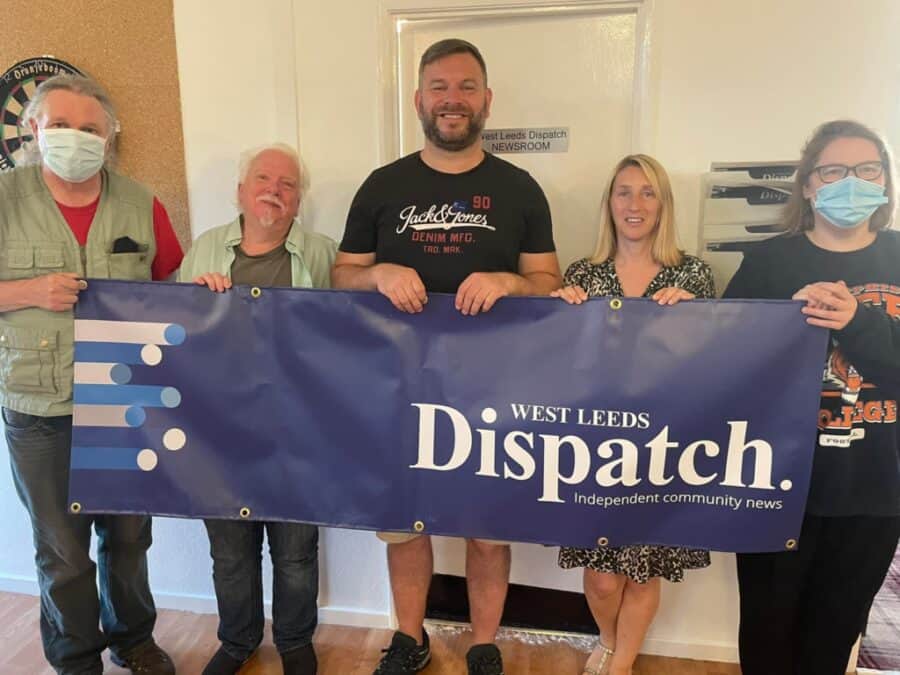 Our next free and fun course for beginners starts in Bramley on January 12, if you're interested in joining our ranks. More details here – you'll have a good time, make new friends and it'll bring you closer to your community than you've ever been.
At the heart of WLD are our volunteers, from our community led board (which sets policy and supports our editor) through to our community reporters.
Early 2022 saw us open our first community newsroom, which gives myself and our community reporters a place to meet up, discuss stories, carry out interviews, meetings and write.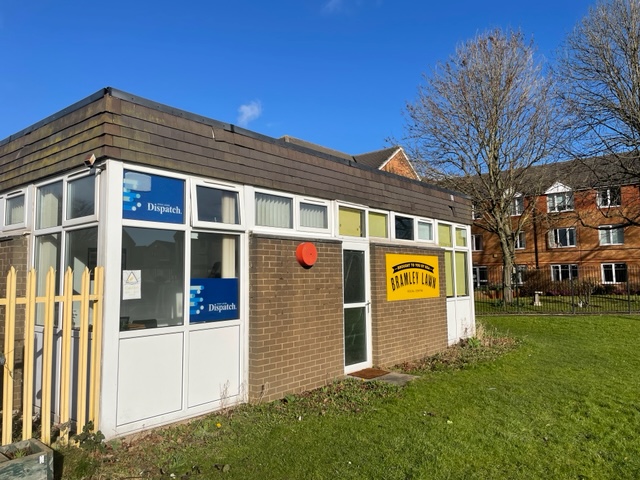 The people-powered newsroom, based in Bramley Lawn Social Centre, draws people together to help tell the story of their community. You can read the story behind it here, and it was an honour to host other independent publications from across the UK as part of November's Leeds-based independent news forum.
It's been a joy to see our community reporters in the newsroom, alongside work experience students from local schools and universities. Community reporters bring passion, local knowledge and contacts to WLD's journalism and we couldn't do it without them! Read their stories here.
Our achievements – in figures – include:
Almost 1,500 stories published
Three print editions distributed throughout West Leeds
Over 40 new community reporters trained
In early 2023 we are hoping to launch a new what's on column run by community reporters, so keep your eyes peeled!
And we couldn't do any of this without our growing number of supporters, who kindly make monthly donations to allow us to continue to do what we do. We have regular costs – such as running our website and daily email newsletter, printing our quarterly print edition and paying our part-time editor. Journalism takes time and resources to do properly. I'm proud regularly punch above our weight.
More details on how to become a WLD supporter can be found here.
A big thank you to the West Leeds businesses and organisations who this year have become our partners. Hats off to Bramley Baths, Sunny Bank Mills, Seagulls Paint, Farsley Celtic FC, Authentic Greek Foods of Pudsey and Farsley's The Art Rooms for supporting us. More details on partnerships and advertising here.
Our next print edition is due out in February, so do please keep an eye open when it hits the streets.
May I take this opportunity to wish you and your family a very happy, healthy and prosperous New Year? Thank you for your support of our community initiative, and we'd love to hear from you if you would like to get involved in any way.
Are you interested in getting involved with WLD? Do you have a story for us? E-mail news@westleedsdispatch.com.
Sponsored content