By John Baron
£9 million plans for a new sixth form college in Pudsey have been logged with Leeds City Council this week.
Located on a former rugby pitch at Crawshaw Academy, Pudsey Sixth Form College would cater for up to 600 students, benefiting from specialist teachers who would offer up to 26 different subjects.
Both A level and BTech courses would be on offer with subjects ranging from art, business, media, philosophy and physical education to English, maths, computer science, law and French.
The two-storey building would be accessed from Kent Road.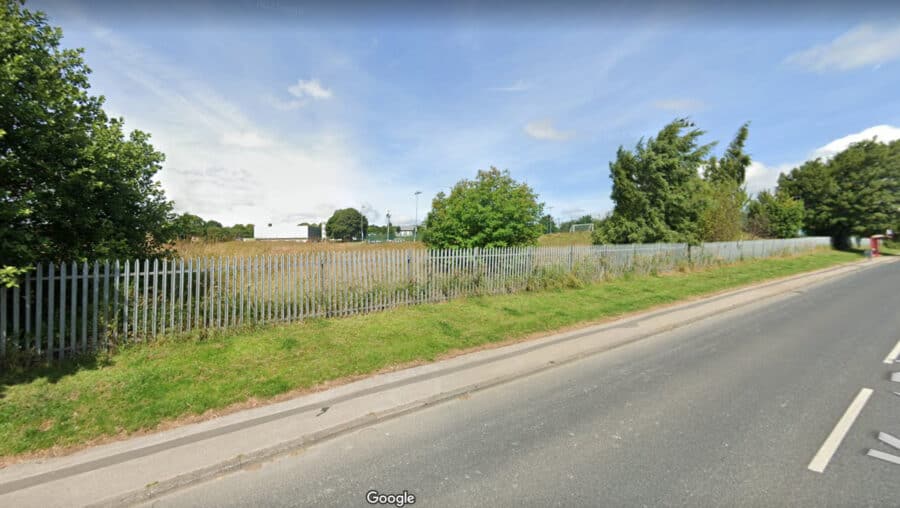 Plans include 20 student and visitor car parking spaces, including two car-sharing spaces, two accessible spaces and four electric charging vehicle spaces. There would also be two motorbike spaces and a further 10 bays for drop off/pick up only. Staff car parking spaces would be accessed via Crawshaw Academy.
The plans have been brought forward by Luminate Education Group and developed in partnership with Leeds Sixth Form College and schools including Crawshaw Academy, Co-op Academy Priesthorpe and Leeds West Academy in Rodley.
They say the new college will open pathways to careers which may have otherwise been difficult to access, meet growing demand for education provision at this level and ensure that local young people can access the highest standards of education in their local area.
WLD reported in October that Councillors Dawn and Simon Seary and Trish Smith (Cons, Pudsey) welcomed the principle of the scheme, but expressed concerns about traffic congestion on Kent Road and the impact of extra traffic on nearby residents.
The developers say the college 'is not likely to have a significant impact on the local highway network', with revised proposals including 68 cycle spaces and a range of pedestrian routes and bus services accessible to students.
"The residual cumulative impact of the development on the transport network cannot be considered to be 'severe'," developers argued in a report accompanying the application.
The proposals were first revealed by WLD in July 2021. There were some local concerns about access, road safety issues on busy Kent Road, the impact on neighbouring homes and how it would affect existing sixth form provision at local schools.
The land was originally used as a rugby pitch by Crawshaw Academy, then as recreational space in 2007 and 2008. It is understood to have been unused for the past 19 years.
Courses are due to start in summer 2023 at Park Lane College in Leeds city centre, with courses scheduled to move to Pudsey in 2024.
The plans can be viewed in full – and commented upon – here.