By John Baron
Pudsey's councillors have expressed reservations over £9 million plans to build a new Pudsey Sixth Form College.
Located on a former rugby pitch at Crawshaw Academy, Pudsey Sixth Form College would cater for up to 600 students, benefiting from specialist teachers who would offer up to 26 different subjects.
While councillors Dawn and Simon Seary and Trish Smith (Cons, Pudsey) have welcomed the principle of the scheme, they have expressed concerns about traffic congestion on Kent Road and the impact of extra traffic on nearby residents.
WLD understands a formal planning application for the new college, off Kent Road, is expected to be submitted next month.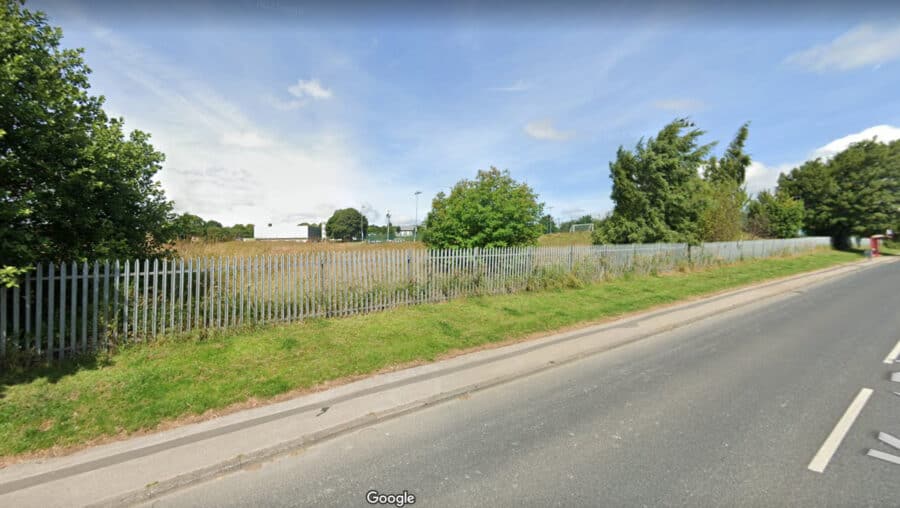 Cllr Simon and Dawn Seary said in a joint statement: "We had another meeting with the team who are proposing the new sixth form college on Kent Road.
"In principle we have no objection to the proposal but have massive concerns about the potential 600 pupils attached to the site, 200 will potentially come for Crawshaw but we will see an additional 200 from Priesthorpe and 200 from Leeds West Academy.
"We need to ensure the proposed transport plan for the site is right. They believe 30% will be dropped off, 41% of pupils walk and 26% will use the non existent bus service from their existing school.
"We are fully aware of the issues residents experience when living next to a school and we don't want to create more!"
Cllr Trish Smith said: "It's great to see the investment in our community and whilst I have no objections in principle to the scheme, I've expressed several concerns that we must ensure are all properly thought through to limit impact on residents.
"The team brought data specifically regarding the travel plans of the potential 600 young people expected to use the college when it's at capacity. The young people could come from Crawshaw, Priesthorpe and Leeds West Academy. I've questioned this data as I don't believe it to be accurate. The team only asked existing Crawshaw students and none from the other two schools.
"I also said I'd like to see a free or subsidised bus pass for all young people attending the college, to encourage them to use the bus rather than being dropped off by car.
"They also showed a walking route which I further found fault with as they hadn't allowed for our extensive ginnel network that would likely be used, and I've asked them to look at this again. I also outlined (again) how congested the whole of Kent Road is and we cannot accept our residents being inconvenienced further by this proposal."
The plans have been brought forward by Leeds Sixth Form College in partnership with Crawshaw Academy, Co-op Academy Priesthorpe, and Leeds West Academy.
They say the new college will open pathways to careers which may have otherwise been difficult to access, meet growing demand for education provision at this level and ensure that local young people can access the highest standards of education in their local area.
The proposals were first revealed by WLD last July. There were some local concerns about access, road safety issues on busy Kent Road, the impact on neighbouring homes and how it would affect sixth form provision at local schools.
The proposals were subject to a public consultation earlier this year. The latest proposals maintain the two storeys but slightly lower the height and position the building further away from Chaucer Avenue. There are also changes to proposed parking areas following feedback from a similar consultation last year. 
Learn more about the plans and provide feedback by visiting the college website.
Sponsored content