By Louis Chapman-Coombe
A West Leeds-based food pantry is seeing the effects of the cost of living crisis on people, and how more people are returning to the use of food banks. 
The community food pantry, operating out of St Andrew's Church in Butcher Hill, is seen as a stepping stone between the use of a food bank and returning to a supermarket. People who come to the food pantry spend £3.50 for their weekly shop and receive £15-£20 worth of goods. 
But Cherie Cartwright, the church warden for St Andrew's and the organiser at the food bank, said: "What we're trying to do is move people away from the food bank so when they do have a bit more money… it's to give them that choice, to help them budget and make them feel better about themselves [by doing] their own shopping. 
"But a lot of people who were on the pantry are now back onto the food bank."
Ms Cartwright also said that "it's £14 a month and that £14 a month is gas and electric", highlighting the effect of the cost of living crisis on those who were previously using the food pantry.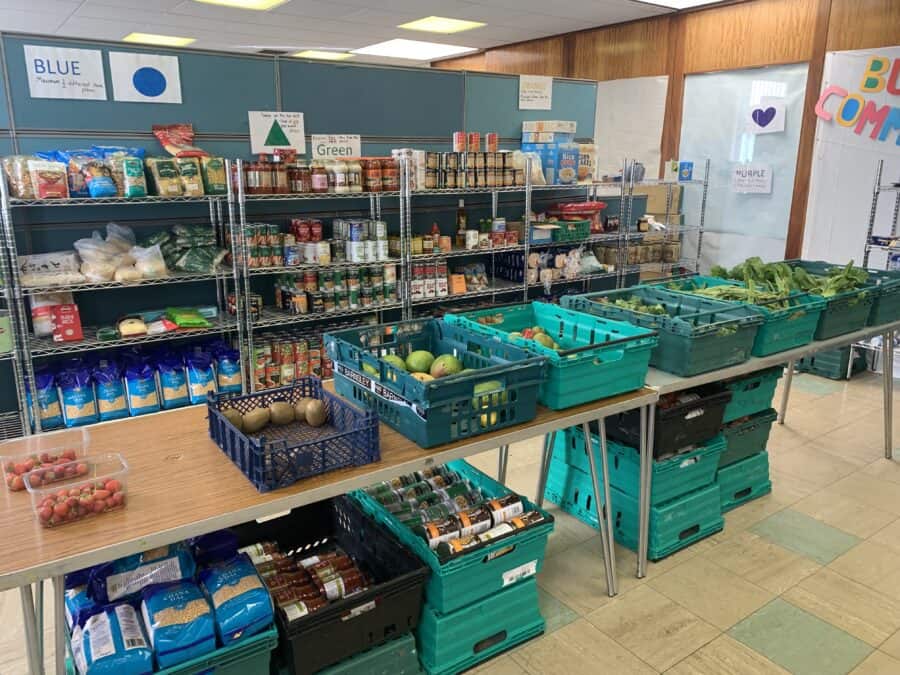 Cllr Hannah Bithell (Lab, Kirkstall) is a helper at the food bank and added: "I don't think it happened hardly at all before the cost of living crisis. It was very much a one-way trajectory before and then this crisis has happened."
The community food pantry is run by Horsforth Community Assets Project and Kirkstall Valley Development Trust. The pantry is open from 11.30am to 3pm on Wednesdays, and from 9am to 1pm on Thursdays. It covers Kirkstall, Burley, Hawksworth, Horsforth and West Park.
If you wish to donate to the food bank at St Andrew's Church, visit their GoFundMe page here. 
WLD earlier this week featured an appeal for foodstuff from KVDT following soaring demand for food parcels.
Sponsored content