Our friends in Kirkstall,
It is our absolute pleasure and privilege to work in the Kirkstall, Burley, Hawksworth and West Park.
Through Covid we delivered in the region of 10,000 food parcels, did countless shopping trips, prescription collections and even the odd dog walk.
The one thing that we didn't worry about then was accessing enough food to meet the demand. This cost of living crisis is completely different. The demand for funding and food is massive. So many people are struggling, the need is unbelievable.
In the past 24 hours we have been asked for an additional 11 food parcels, in addition to the 100 we send out every Friday. Our food pantry is swamped as we support nearly 50 families with subsidised food. Our heat cafes are providing about 70 free meals each week, and climbing.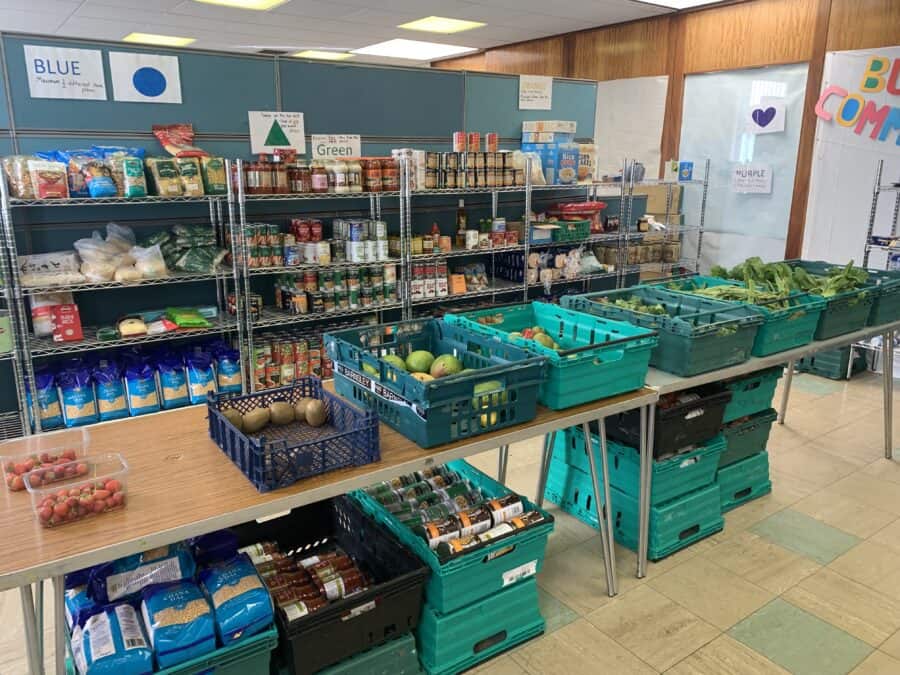 We're on our knees – Cherie and I spend our whole time talking about where we can get enough food or worrying that we have reached capacity!
Can you help us in any way? Do you have, in-date tinned food in your cupboards that you could donate? Perhaps you could throw an extra box of cereal, pasta or rice into your shopping this week? Could you commit to donating even a pound each week to help us? Please do get in touch if you can help there are people in our community who are going hungry or are at risk of hypothermia.
Any help you can give would be much appreciated – if you need help from us don't let this message stop you getting in touch we'll do all we can to help.
Lots of love as ever!
Cherie & Adele, Kirkstall Valley Development Trust
Things we need are tinned food, meats, tuna, vegetables (not beans, thank you), cereals, rice, longlife milk. Thank you.
Kirkstall Valley Development Trust is based at St Stephen's Church Hall, Norman Street. Kirkstall, or call 07900 986570.
Sponsored content