A Calverley & Farsley councillor has hit out at drivers who are still "racing up and down" a problem West Leeds road at night.
Councillor Andrew Carter said that permanent speed cameras must be installed "as quickly as possible" on the A647 Bradford Road, between Thornbury and Dawsons Corner in Pudsey. He said:
"It would appear that even this COVID-19 pandemic doesn't deter them racing up and down the A647 between Dawson's Corner and Thornbury."
Residents could hear the cars up until midnight between Wednesday and Thursday, according to Cllr Carter.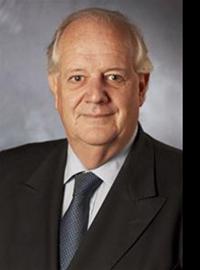 Calling on support from both the council and West Yorkshire Police, he said:
"The actions of Leeds City Council so far have been next to useless.

"Even at this difficult time they must make plans to install permanent speed cameras as quickly as possible on this section of the A647."
The Dispatch last reported on the issues in February.
Neither the council nor police were available for immediate comment over Easter weekend, but a Leeds City Council spokeswoman told The Dispatch in February that the authority 'recognised' the concerns over anti-social driving in the area. The spokesperson said:
"We have liaised closely with our partners in the police and are providing the lay-bys necessary for them to operate mobile safety cameras to complement their own operations and patrols.

"We are monitoring the results of the enforcement of the speed limit and they are regularly reviewed with the police. This information will be used to consider what additional steps may be needed to make any further improvements in road safety in this area.

"The council currently operates under West Yorkshire-wide criteria for determining the location of fixed speed cameras. Leeds city councillors have raised issues with the criteria that is currently used, which is currently under review.

"There are many requests for speed cameras and safety measures across the city and we work to ensure that the available budget is used to maximum effect for the reduction of road injuries."
Concerns were raised last year over drivers reportedly hurtling the road at speeds of more than 100mph. They were said to be using Lamborghini and Ferrari supercars to race along the normally busy route which connects Leeds and Bradford.
And in 2017 resident Lisa Jamieson launched a petition to encourage Leeds City Council to put speed cameras up. The petition was signed by more than 500 people.