A senior councillor has renewed calls for Leeds City Council to take unilateral action and put fixed speed cameras on the A647, between Dawson's Corner and Thornbury Roundabout.
Concerns were raised last year over drivers reportedly hurtling the road at speeds of more than 100mph. They were said to be using Lamborghini and Ferrari supercars to race along the busy route.
And in 2017 resident Lisa Jamieson launched a petition signed by more than 500 people to encourage Leeds City Council to put speed cameras up.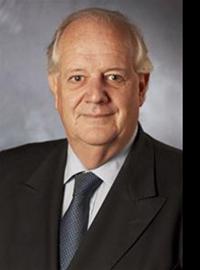 Councillor Andrew Carter (Cons, Calverley & Farsley) has backed residents' concerns. He said:
"There are regular reports of vehicles speeding, including motorbikes.  Residents who live on Bradford Road are quite rightly very concerned about the situation.

"But what sometimes isn't realised is that people who live some considerable distance away, on the residential estates bordering the A647 can hear these vehicles into the early hours of the morning, clearly going at speed. 

"It is not acceptable for Leeds City Council to claim that it is part of the West Yorkshire Local Authorities Partnership that provide speed cameras.  Leeds is one of the largest local authorities outside of London with a multi-million pound budget, they should be able to take unilateral decisions on where to put speed cameras. 

"My constituents who live in the area believe it is only luck that has prevented a serious accident already and the time to act has been self-evident for long enough and it's time for Leeds City Council to take responsibility. 

"They are about to spend significant sums of public money on bus lanes, on the A647, and then the remodelling of the Dawson's Corner roundabout.  They must include fixed speed cameras and they should be prioritised now."
Council recognises concerns
A Leeds City Coouncil spokesperson said the authority 'recognised' the concerns over anti-social driving on the A647 Leeds Bradford Road in the Pudsey and Thornbury area. The spokesperson said:
"We have liaised closely with our partners in the police and are providing the lay-bys necessary for them to operate mobile safety cameras to complement their own operations and patrols.

"We are monitoring the results of the enforcement of the speed limit and they are regularly reviewed with the police. This information will be used to consider what additional steps may be needed to make any further improvements in road safety in this area.

"The council currently operates under West Yorkshire-wide criteria for determining the location of fixed speed cameras. Leeds city councillors have raised issues with the criteria that is currently used, which is currently under review.

"There are many requests for speed cameras and safety measures across the city and we work to ensure that the available budget is used to maximum effect for the reduction of road injuries."