Leeds West Foodbank is one project in many locations across west Leeds. Each part of the project and each role within it makes up the food bank, and no one role is more important than another.
Therefore, inductions and training for each role involves learning how the foodbank as a whole fits together.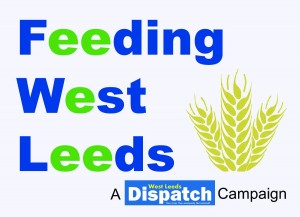 We are a community project made up of local people giving their time to support other local people in need. We are governed by a group of churches led by The Oak Church in Farsley, and are part of a network of foodbanks nationally, facilitated by a Christian charity, the Trussell Trust.
Leeds West foodbank is proud to be a project made up of people from right across the local community and welcomes volunteer applications from people of all faiths, or none.
For all our roles we ask for a minimum 12-month commitment, and that you give us as much notice as you can if you need to leave, or can't make it in.
We love and value all of our team, and hope that you will enjoy being a part of it. We look forward to receiving your application.
A wide variety of volunteering positions are available including van drivers, food store volunteers, food collection point organisers, foodbank centre volunteers in Lower Wortley, Farsley, Stanningley and Bramley.
Call Leeds West Foodbank on 0113 2579227 for more details.