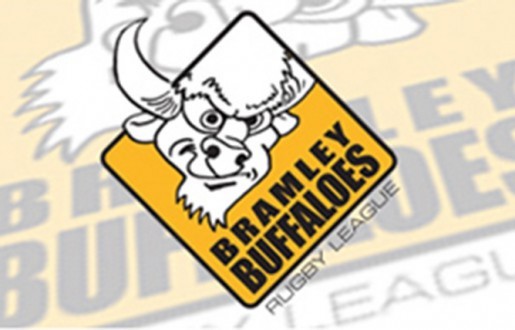 By Paul Abraham
A good crowd at Blue Hill Lane witnessed a powerful all-round performance from Bramley Buffaloes as they stormed in to the final of the Yorkshire Men's League Shield with a 40-4 victory over Keighley Albion.  
The Buffs started in rampant mood and crossed for three early tries, sadly for the home supporters two of the tries were disallowed.
Despite this Bramley kept their composure and scored at regular intervals throughout the first half and ended the half with a commanding 26-4 lead.  
With the heat becoming oppressive, mistakes were inevitable and each side were guilty of many handling errors in a scrappy third quarter of the match before the Buffaloes outlined their superior fitness levels and finished the match off in fine style and a 40-4 final scoreline.  
Winger Kieran Hudson scorched over for two tries, to take his total to four in two matches since his return to first team action. Connor McGill was on target with six goals.  
The final will take place at Featherstone Rovers' Post Office Road ground on Saturday, 15 July and will be against East Hull with a 1pm kick-off time.
This weekend's home match against Leeds Akkies will not be taking placing due to the Leeds' team's being unable to raise a team.
Buffaloes' leading try-scorers
Kieran Foster-Matthews 8 Sponsorship available
Jamie Donnelly 7 Sponsored by Plane Ward Ltd
Brad Wilson 6 Sponsored by Lynda Cheney
Jack Boot 5 Sponsorship available
Daniel Booth 5 Sponsored by Zak Clarke
Leading goal-scorers
Connor McGill 15 Sponsorship available
Kacper Mroz 11 Sponsored by Four Old Blokes
Colin Cobley 10 Sponsorship available
Martin Loveridge 7 Sponsorship available
If you would like to sponsor your favourite player, become a club member or join the club's lottery, e-mail the club at info@bramleybuffs.com.
Meet the team – Cameron McLachlan | Sponsored by Devon & Andy Johnson
Cameron made his debut in April 2016 in a 24-34 defeat at Hull Dockers and ended the season with three tries in seven appearances.  
The following year he put on the amber and black 17 times and added six tries to his career total.
Another three tries in 12 appearances came the following year in the premier division. For various reasons Cameron only managed 11 starts and one substitute appearance over the next four seasons.  
This season and Cameron is back and firing on all cylinders and leading by example, with four tries coming from his six starts and one substitute appearance to give him a career total of 53 starts and 2 substitute appearances, which have brought him a total of 16 tries, which is a fabulous tries per game ratio for any player in any position.
Sponsored content