The township of Bramley can be justly proud of its industrial past, both in textiles and engineering. Its contribution to textiles saw 29 mills listed as working in the 19th and early 20th century, writes David Horner.
Sadly Bramley has little to show of its industrial past, with many of the mills demolished or now used for other purposes.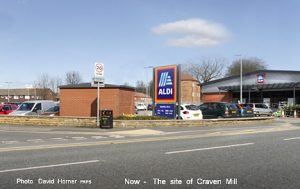 One such mill near Bramley Town End was Craven Mill, now totally obliterated and the site now occupied by an Aldi supermarket.
Two photographers had the foresight to record the mill's steam engine and the mill itself before the engine was scrapped and the mill demolished.
The jewel in the crown of Craven Mill was the steam engine which powered the mill's line shafting and ultimately the textile machines.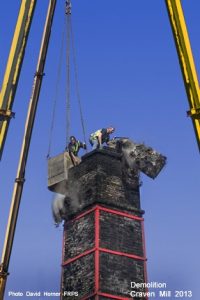 The last engine to be installed was a Horizontal Tandem Compound engine manufactured and installed by a Bradford company, Cole, Marchent & Morley in 1914.
The engine was state-of-the-art at the time, offering an accurate speed control. Chris Allen's picture of 2001 shows the engine covered in rust and pigeon droppings, the scrap men got their hands on it about 2007.
In 1967 Peter Ellis photographed the engine in working condition complete with the engine man's coat hung on the wall.
Sadly, Bramley now has little to show for its contribution to the wealth created by its textile trade.
Chris Allen's and Peter Lewis's photos are used under Creative Commons licence.