Fancy a free local employability course with gym membership to help West Leeds residents back into employment? writes Josie Armitage.
Sport Works Yorkshire is bringing their Nu Futures programme to West Leeds, starting on 8th October.
If you are aged 19-65 and not working or at college, or there for less than 16 hours per week and would like to make a positive next step, this could be the course for you.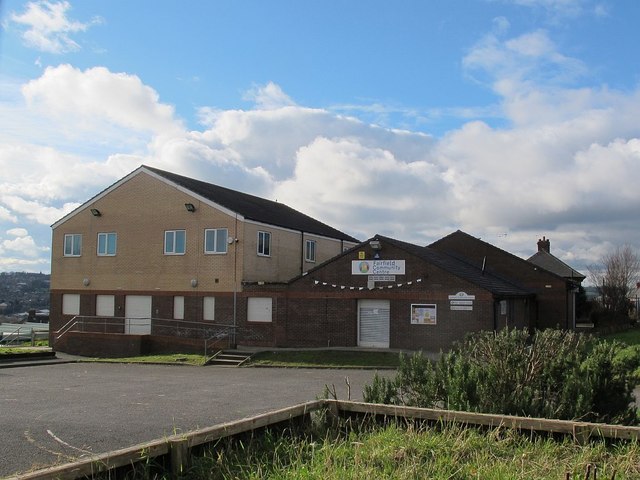 The course will support you to feel more confident and better about yourself so you can improve your access to local employment and skills provision.
Sport Works Yorkshire's tutors will deliver the morning sessions at Fairfield Community Centre in Bramley and cover employability skills (understanding of the workplace and behaviour, cv writing, interview skills), personal skills (confidence building, team building), English and Maths and qualifications including First Aid, Occupational Studies and coping with change.
Participants will also benefit from Mindfulness sessions to help them manage stress and anxiety effectively.
Participants will spend the afternoons improving their mental, emotional and physical health and wellbeing through exercise, activity and fun at Underground Fitness Cub led by the club staff and Sport Works tutors.
Sport Works Yorkshire have successfully delivered their Nu Futures programmes across West and South Yorkshire with 98% of participants progressing into jobs, further learning or volunteering. 100% of participants have felt more confident and able to manage their stress levels after the course.
Simon Leonard, Sport Works Yorkshire's Managing Director said:
"Our course supports participants to re-engage in learning, improve their confidence and self-esteem, and develop their employability skills. All learners achieve a first aid qualification. Our tutors support learners with issues around housing, debt management and clinical depression and health anxiety, to enable them to stay on the programme and achieve successful progression outcomes including jobs, learning at a higher level and volunteering."
A former participant, Tim Neale, from Calderdale, successfully completed the first programme in Halifax and impressed the team at Sport Works so much that they offered him a job. He is now a support coach delivering their programmes in Calderdale and Kirklees. Tim said:
"The support and belief the team put into me has been fantastic and has been the same from the first day on the course right up until now. It's been a breath of fresh air."
Sport Works Yorkshire will be delivering the programme in partnership with Trailblazer Fitness CIC and Fairfield Community Centre. Antony Newby, owner of Underground Fitness Club said
"We love what Sport Works Yorkshire are doing, they love our club and what we are doing, and we are going to do some amazing things together. Trailblazer is a Community Interest Company and the Underground Fitness Club is an extension of what we do, to be able to offer more services and opportunities for the community. We are perfect for this and we are looking forward to making an even bigger change for the better in the community. The course is free and you get 2 months free membership to the club!"
The course is funded by Leeds Community Foundation's Leeds Fund Enterprise and Employability.
For more information, contact Mark Longley, Sport Works Yorkshire's Head of Learning on 07967 889343 or mark@sportworksltd.co.uk.