In a week of pretty unpredictable weather the sun came out for Bramley Junior parkrun on Sunday after a rainy start to the day, writes JILL BUCKLEY.
And this week was a special week as the event celebrated its' first birthday. And there was plenty of cake at the end to celebrate!
44 runners took part and were rewarded with cake at the end to celebrate. And a strong team of volunteers made sure all the juniors enjoyed the event.
All parkruns are volunteer led and without them the event could not go ahead. The team at junior parkrun thanked the volunteers and congratulated the runners on facebook:
"Wow what a turn out for our first birthday. 44 junior parkrunners and an amazing army of 28 volunteers. Thank you all for making the Bramley junior parkrun a success. It's been a great first year."
Junior parkrun takes place every Sunday morning at 9am and is free to enter.
All you have to do is visit the parkrun website and register, then you print off a barcode which is scanned at the finish to record your time and attendance.
Junior parkrun is a 2km run open to ages 4-14. Adults are welcome to accompany their children but the event is always well marshalled by experienced and enthusiastic volunteers.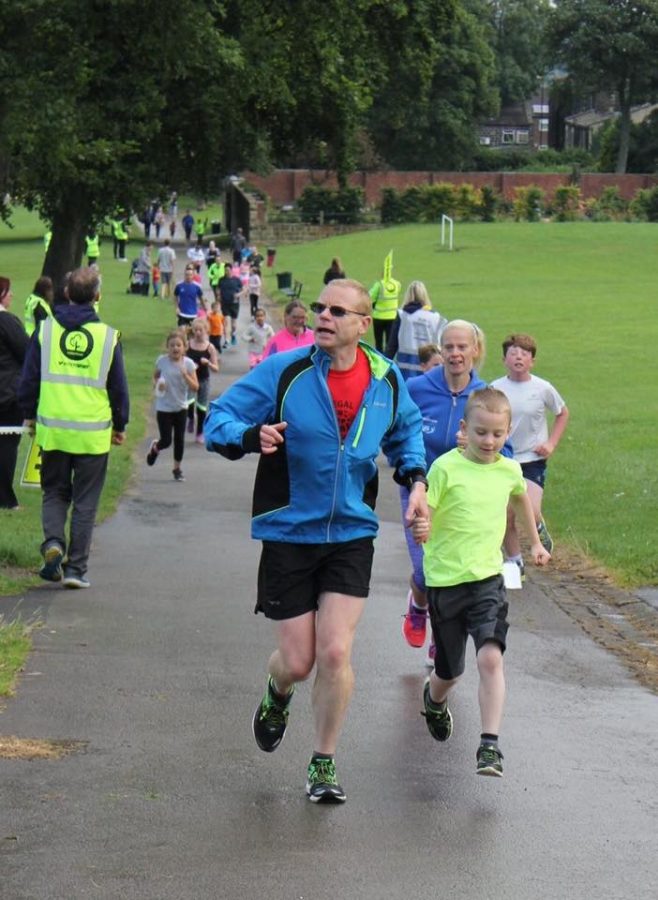 For more information on junior parkrun visit the website.
For adults (and over 14s) there is also Bramley parkrun on Saturday mornings at 9am. For more information visit the parkrun website.
All of the photos in this article are courtesy of Sarah and Simon Cullingworth. Both are regular photographers at both the junior and senior parkruns, helping to document the achievements of all of the runners and volunteers. Simon told Facebook:
"Happy first birthday to Bramley junior parkrun. With thanks to the volunteers, parents and enthusiastic kids that have made this milestone possible. Here's to the next twelve months…keep on running!"