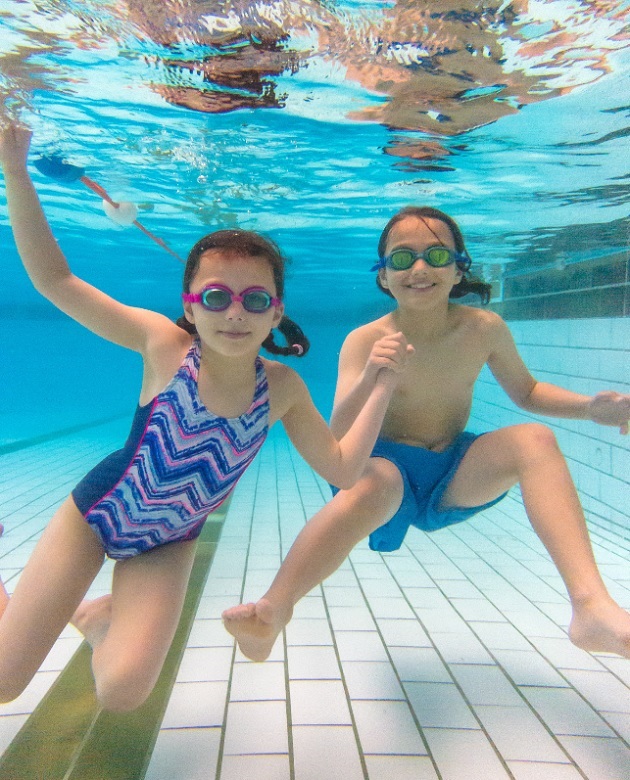 Fancy spending the summer with dinosaurs, mermaids, superheroes and the odd pirate or three?
This summer beautiful Grade II Listed Bramley Baths will be transformed into waters of adventure for young and old alike.
Race against your fellow Pirates of the Bramley-bean to recover hidden treasure in underwater treasure hunts, or check out our adventure-themed sessions which feature heroic superhero-themed swims or battle inflatable dinosaurs in our own jurassic pool.
Superhero swims run weeks commencing July 29, Aug 12 and August 26, with Dinosaur swims running weeks commencing August 5, and August 19.
Bramley Baths chair of trustees John Battle said:
"Adventure has a new name – it's called Bramley Baths!
"It promises to be a summer of adventure here at Bramley Baths. We dare you to climb across our giant inflatable obstacle course – or join us for our ever-popular family fun swims!"
Check out the Merminnies sessions for 4-7 year olds and parents. A fun 30-minute creative movement and swimming session to music where children alongside their parents/ carers can have fun building their water confidence and learn floating and aqua-batic moves.
Junior Mermaids is for 8-12 year olds. It's a creative swimming and water-dance class using synchronised swimming techniques to combine exercise, creativity and fun. These are weekly, one-hour sessions.
The Baths are also putting on their popular week-long crash courses, aimed at boosting kids' confidence in water.
If you're coming to BB regularly during the summer holidays? A summer swim pass may save you money at the friendly, community-led pool.
A Junior Pass gains under 16s unlimited access to the pool (apart from adult swims and under 8s must always be accompanied by one adult > 2 children). It costs £20. A Family Pass (two adults, two children) costs £50. Passes run from Saturday, July 27 to Sunday, September 1. Buy from reception or by calling 0113 256 0949.
The Baths are also putting on Swim Teacher and lifeguard courses during the summer. Contact the Baths regarding these.
Check out the Bramley Baths website for a full timetable.
_____________
Local news is in crisis. Can you help?
These are challenging times for local news providers – and producing your daily dose of West Leeds Dispatch comes at a cost!
We're a small, community-led news organisation which needs your support to keep delivering quality journalism. We want to continue to maintain our openness and protect our precious independence – and above all to connect people with what's happening in their part of West Leeds. Every reader contribution, big or small, helps us to do that.
For as little as £4 a month (£1 a week) you can support us – and it only takes a minute.
Or set up a standing order with your bank: Contact us on Paywestleedsdispatch@gmail.com if you'd like to do this.
Your support will make a difference. Thank you.