An appeal to raise money for a memorial headstone for the abandoned baby boy who died outside a Bramley vicarage has raised more than £2,000.
Two weeks ago the newborn baby was found abandoned in a Tesco shopping bag outside the vicarage of St Peter's Church, in Hough Lane.
The baby – named by many locals as Peter – was rushed by ambulance to Leeds General infirmary but passed away soon after he was admitted.
Police are still trying to trace the mother, but the baby's death has touched the hearts of the Bramley community.
An appeal to raise momey for a memorial headstone and funeral has passed its original £1,500 target and currently stands at £2,005.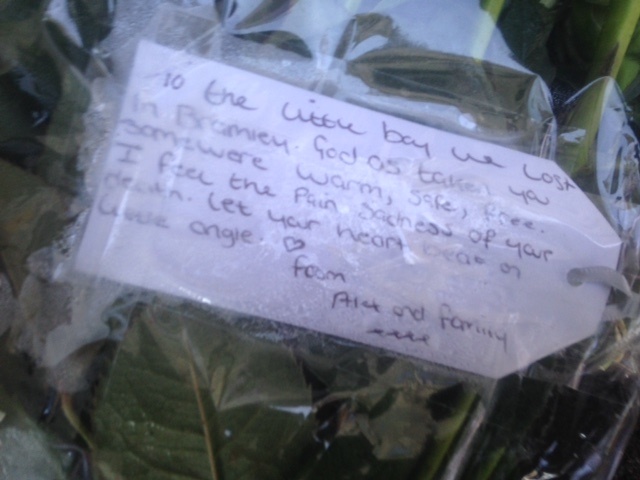 It's been organised by local resident Haley Speight, who was touched by baby Peter's plight. She said:
"This baby deserves a a beautiful named headstone! I'm hoping for people to donate whatever they can so we can give him the best headstone and send off he deserves."
On passing the original appeal total, Ms Speight said:
"Words cannot describe how happy I feel right now, and now much faith I have had restored in our community and humanity in general. Keeping this going till Christmas Day so any more money raised is a bonus, but thank you everyone who has helped donate and offered other services to provide baby Peter a wonderful funeral.

"Through this we will remember him forever, and his mummy will have a place she can visit her beautiful baby boy."
Donations include £250 from First Leeds Bramley bus depot, as well as hundreds of smaller donations ranging from £2 to £50.
The online crowdfunding page can be found here.
One anonymous message read:
"His mother may not have been able to hold him but this baby was embraced by the people of Bramley."
The appeal is still open.