By Paul Abraham
The Bramley Mini-Market returns even bigger and better to the Bramley Community Centre on Saturday, 1 October.
The wheelchair friendly, pram friendly, dog friendly event starts at 10am and closes at 2pm with FREE entry.
With more stallholders than ever before, the range of hand-made items and gifts, books, sweets, environmental friendly oils and beauty product and not forgetting the cake stall, then there really is something for everyone's tastes and pockets.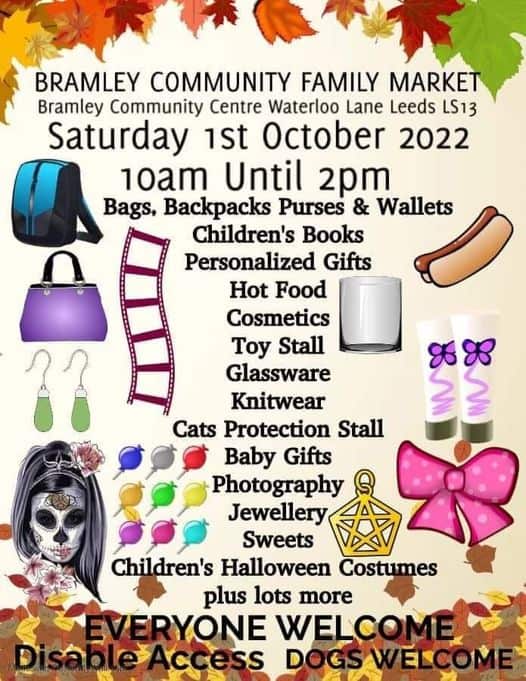 Refreshments will be available at very resonable prices including tea or coffee at 50p each and a variety of hot food available to keep you nourished and energised.
Please support this local market run by local people for local people and bag a bargain!
Sponsored content