Community groups will provide the entertainment at the first every Victorian Christmas Market this Saturday, 19th November, from 1-4pm, writes Glenn Broadbent.
The market, organised by All Together Armley and supported by Armley Traders Forum, will be held on Town Street
Choirs, singing groups a brass band and a Ukulele band will be at the center of the show.
Stalls will feature crafts, food and gifts. There will be chances to win a hamper, signed rugby ball and a Cakecraft voucher.
Ambassadors from Swallow Hill Community College, Whingate Primary School and Interplay Youth Theatre will be on hand to help visitors.
All Together Armley volunteers will be manning a Tombola Stall to raise £220 for a new bed for St Georges Crypt, supporting homeless people in Leeds.
Fancy dress is the order of the day so get on your Victorian outfit.
The day's festivities will culminate with the switch-on of the Christmas lights and fireworks in the early evening.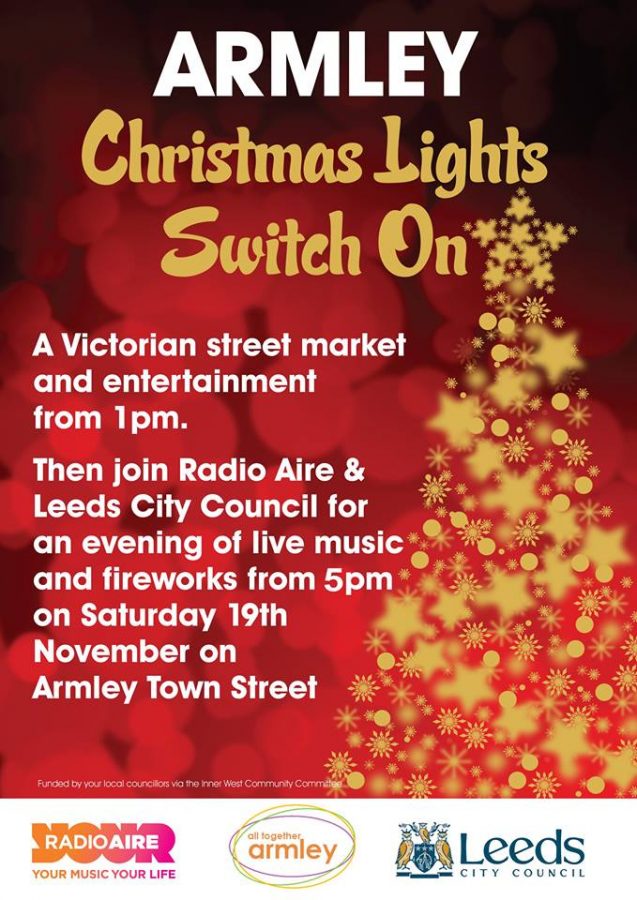 Armley Town Street will be closed for the day. Buses will operate via the following diversion:
11 – As normal to Crab Lane then left onto Wesley Road, right to Tong Road, left onto Cross Lane then resume normal route and vice versa.
15 – As normal to Crab Lane then left to Wesley Road, right to Tong Road, right onto Whingate and left onto Whingate Road to resume normal route and vice versa
16 16A 86 86A – As normal to Church Road then via Wesley Road, Tong Road, Carr Crofts,Town Street and vice versa.