The first Armley Festival for many years is taking place on Armley Town Street and Armley Moor on Saturday, 6th August.
With free entry, it's set to be one of the biggest events Armley has ever seen.
It features 52 different stalls, representing a vast array of local businesses, organisations and charities.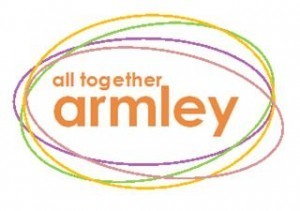 The festival, run by local group All Together Armley, will span Armley Town Street and continue on Armley Moor.
Armley Moor itself will be hosting a funfair, along with interactive displays from the Marines, Royal Navy, West Yorkshire Police and West Yorkshire Fire Service.
All Together Armley's Gudrun Shemilt and Glenn Broadbent said:
"We have been working on a festival idea since before Christmas last year and to see it come together now is absolutely brilliant.
"There has been so much interest in stall bookings that we had to find more room on Armley Town Street to accommodate everyone. Local people can't wait to have such a big event on their doorsteps.
"Armley Festival has something for everyone of all ages across west Leeds, so come down on Saturday afternoon, enjoy the sun and have fun!"
The local Neighbourhood Policing Team will be bringing vans, cars, plain covert cars and the off-road bikes for the kids to explore.
Armley Festival 2016 runs from 12 noon until 4pm.