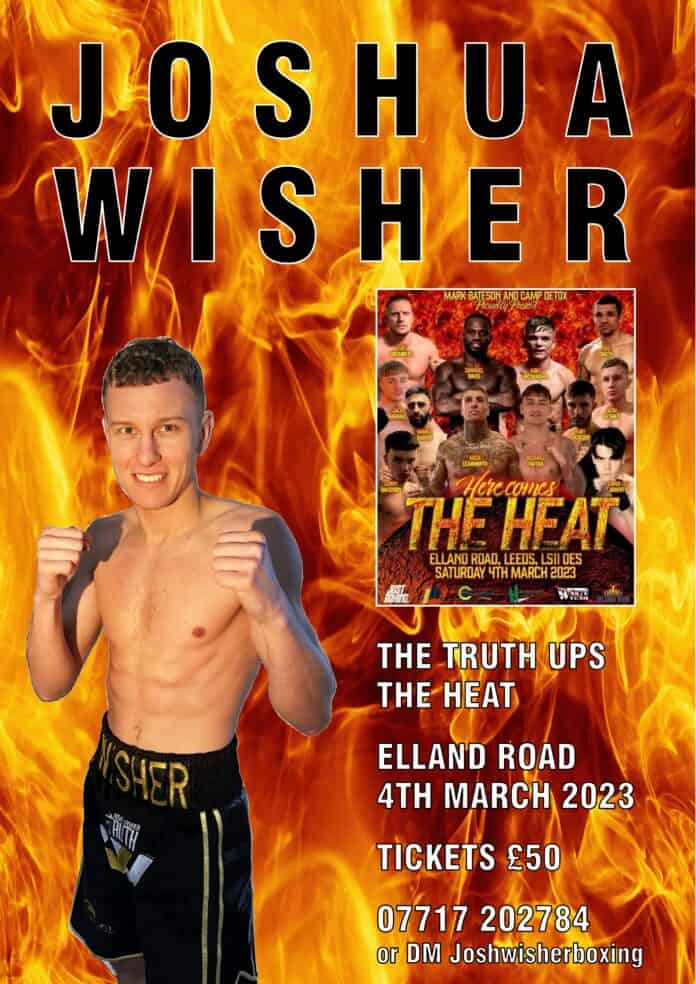 By James Bovington, community reporter
Armley boxer Josh Wisher has his fourth professional boxing bout at Elland Road on 4 March and is keen to drum up support and develop a fan base in West Leeds.
He's waiting for details of his opponent but says; "I am determined to put on a good show and secure my fourth victory since I joined the professional ranks a year ago. I'm fighting to prove what I'm made of but I am keen to represent all of West Leeds, put on a good show which people find uplifting and which makes them feel better about life."
Mr Wisher, 24, is manager of The Ministry of Boxing in Moorfield Road, Armley. and is juggling developing the boxing programme there with intense personal training including long runs and numerous sparring sessions.
"I'm exhausted at the end of the day, but I really enjoy it. And I hope that as many as possible will come to the fight and see what progress I have made. I'm also asking all boxing fans to follow my blog on FaceBook at Joshwisherboxing."
The Armley boxer is philosophical about boxing. "It's a great sport," he said. "I don't set out to hurt my opponent. But I do intend to win the fight whatever it takes.
"My opponent will have the same view. It's an intense personal struggle. I suppose the tougher man with better skill and endurance on the day will win. I intend that to be me and then move up the British rankings at super middleweight.
"This fight is a stepping stone to longer, harder fights. I hope that my supporters in West Leeds will make the journey with me. Elland Road today, the Leeds Arena later in the year and then hopefully the sky's the limit. But I need support."
Those wanting tickets should contact Josh at Joshwisherboxing or on 07717 202784. The event is staged by Mark Bateson promotions.