Do you care about climate change? Do you want to make a difference to Kirkstall but would also like to hang out with your friends in the holidays?
Kirkstall Valley Development Trust (KVDT) is holding a young climate action workshop and, as part of its youth-led citizen's assembly.
Led by experts from Leeds University, this hands-on session will help young people learn how to get their voice heard and how you can use nature-based methods to make a practical difference in Kirkstall.
It's aimed at young people aged 11-15 years and lunch and snacks are provided. The first session will run Thursday, 24 February.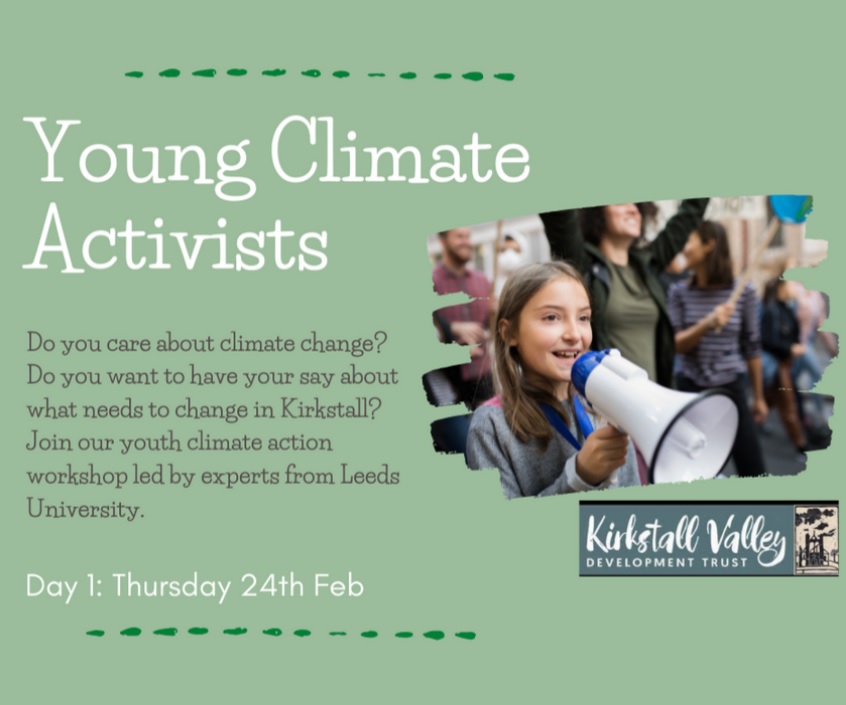 More details by e-mailing adele.rae@kvdt.org.uk.