By Katherine Turner
How could anyone just abandon this adorable puppy?
Gavin, a six-week-old Dachshund puppy was found abandoned in a carrier bag. The pup was in a poor state, extremely thin with a hernia and a condition called Swimmers Syndrome that left him unable to walk.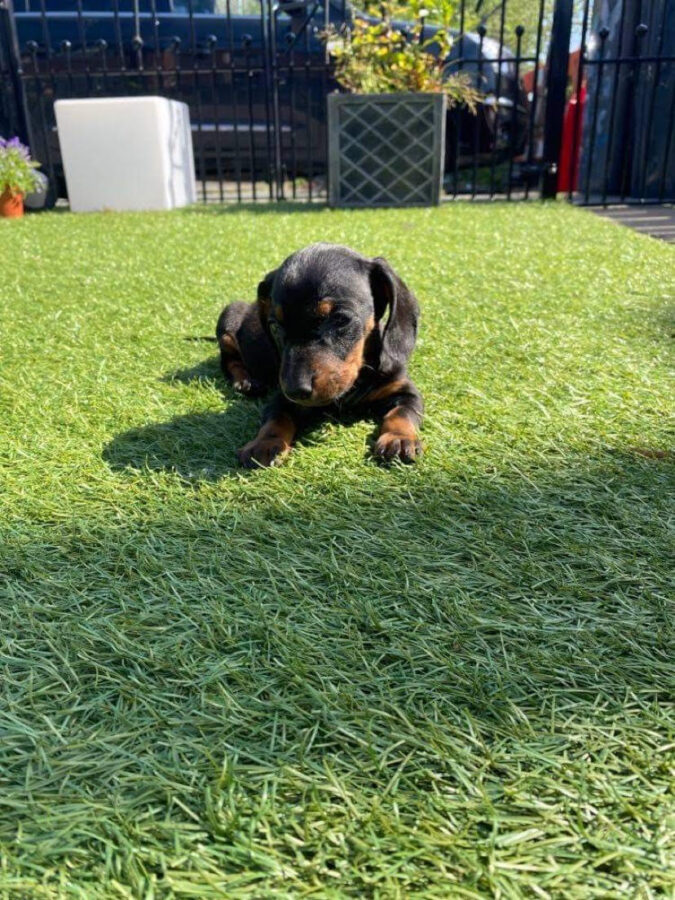 Yorkshire-based charity HYPS stepped up and swiftly arranged a vet visit and reached out for a foster home.
Kind-hearted Wortley resident Sharon Waterson immediately offered to foster Gavin to live alongside her own Dachshund, Lottie.
With a great deal of hard work and care Gavin is steadily gaining weight and learning to walk. Gavin loves his new family who provide lots of socialisation and trips out. 
Sharon said that vital funds are needed to help with Gavin's healthcare before he can be considered for adoption. 
To donate and help with Gavin's plight, visit the charity's page.