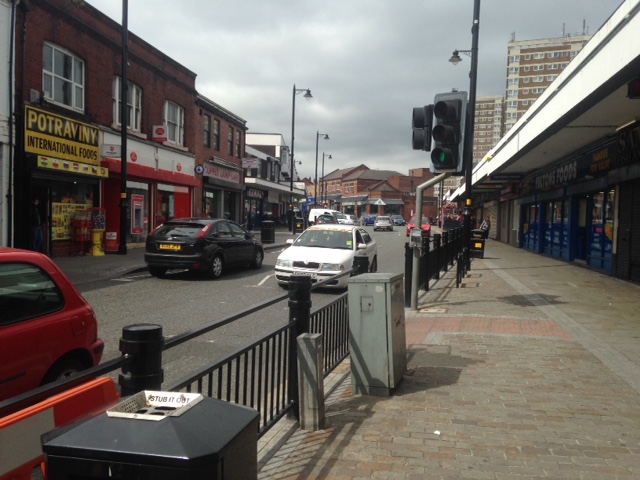 West Leeds Life editor John Baron remembers Armley community stalwart Kevin O'Reilly – and wishes every community had someone like him.
Kevin O'Reilly was a smashing bloke. When I first met him he'd retired and was putting all his energies back into his community.
It was the mid to late 1990s and I was learning my trade as a budding west Leeds reporter for the Leeds Weekly News (the free paper which sadly closed a couple of years ago).
As a reporter, Kevin was a dream contact for me – he'd ring up the office once, sometimes twice a day, often to tell me about the latest scheme he had for improving Armley. Often it was simply to tell me nothing newsworthy was happening in the area!
Kevin would appear in the LWN virtually every week – I remember one reader writing in to suggest renaming the paper the 'O'Reilly Weekly News'!
Kevin lived in the flats up by the Travellers Rest with his lovely wife – and he was VERY passionate and proud about Armley.
From  memory he was an agitating member of the Armley Common Right Trust (and championed Charlie Cake Park to the hilt), he was one of the first chairs of Armley Community Forum and helped champion Armley Shopwatch, which saw Town Street's shopkeepers equipped with radios for safety reasons.
Town Street was one of his passions – he was very keen to cut down on the problems with anti-social behaviour (yes, they date back that long ago) and to see fresh investment. He'd be sad to see the apparent lack of progress on some of the issues today.
Kevin had his finger in every Armley pie, from local events to the big community issues. He lived and breathed his community.
I was always blown away by his passion and drive. Everyone knew Kevin. He was genuinely the kindest bloke you could meet.
I left the LWN in 1999 and Kevin passed away a year or two after that. I attended his funeral – a fittingly packed public service held in Armley  followed by a family ceremony at Cottingley Crematorium.
Bumping into long-standing residents over the past couple of months as editor of West Leeds Life, it's no surprise he's still fondly remembered in some circles. I I mention his name the response is usually something on the lines of … 'ohhhhh Kevin, what a lovely man, did so much…'
Yet a quick Google search shows no sign of Kevin and his achievements and passion to improve his community. He was an unassuming man in many ways, so he'd probably be quite happy with pre-dating the worldwide web.
And I guess that's the point of me writing this article – to remember the great man but also to make younger generations aware of how he worked hours and hours each day to improve the community he lived in.
Of course there are lots of current-day people who work tirelessly in their communities in an effort to make them better. We feature them daily here on West Leeds Life. On Saturday 20,000 people will attend Kirkstall Festival, which is put together and run by a dedicated team of volunteers committed to doing something for their community.
But it's worth remembering that this is the year there was no Bramley Carnival  and no Armley Fun Day, partly due to a lack of cash but mainly down to a lack of willing volunteers.
Kevin knew the importance of these events. They bring people from all different backgrounds and cultures together. They celebrate the local groups and organisations and the people who work for their communities.
Everyone has busy lives. But any time people can spend giving something back to their community, even if it's just an hour to sell programmes at Kirkstall Festival, or an hour a week to plan Armley Fun Day or a few minutes a day to run a Twitter account for Bramley Carnival, can make a real difference.
Just like Kevin did in Armley.