The long-term future of Fairfield Community Centre in Bramley has been plunged into doubt after the centre was temporarily closed.
The centre, in one of the most deprived parts of west Leeds, hosts a range of activities for the local community, including job clubs and wellbeing activities.
But last week the centre closed after an independent community interest company which had run the centre for a number of years handed the keys back to the council due to a shortfall in funding.
One concerned resident, who did not want to be named, told The Dispatch:
"I'm convinced this will lead to permanent closure by stealth.

"Seems a council department are moving in and a compromise deal has been cobbled together in which some activities will continue with this council department acting as keyholders – but all very vague and doesn't change fact it is currently completely shut down."
A local petition had called for the centre to stay open to the public.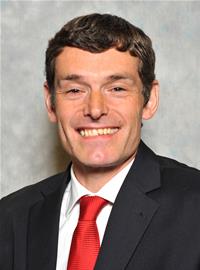 Cllr Kevin Ritchie (Lab, Bramley) confirmed that the centre had temporarily closed and that the Signpost Family Intervention Service, which supports local families, would be moving in to run its services from there.
But it's currently unclear what services Signpost can offer to keep the centre open to the wider public. Cllr Ritchie added:
"The last thing anyone wants to be doing is closing a community centre in a deprived area. We lost a community centre in the Wythers a few years ago and I've recently been at meetings where people have been saying that they would like a community facility there.

"As councillors we don't want to see the centre closed to the community and we're working to ensure the centre is open to the public – not just to people using Signpost."
Cllr Ritchie said two public meetings had been held, but neither had so far resulted in enough people coming forward to form a management committee. He added:
"Signpost have moved in but they've given us the commitment that they'll keep community access to the centre open, perhaps by opening up their parenting courses or by supporting the job club that ran there. I understand BARCA are still keen to deliver the youth club."
A lunch club which met there has moved to Swinnow and a selling club to Bramley Lawn. Cllr Ritchie hopes they will return to Fairfield in the New Year.
The Fairfield Enterprise and Community CIC which ran the centre was made up of local residents and community development organisation BARCA Leeds. It's understood a lack of funding led to BARCA leaving the centre. The Dispatch contacted BARCA for comment this afternoon but no-one was immediately available.
As previously reported, cash-strapped Leeds City Council is in the middle of reorganising its assets in the Bramley area, with plans to transform the current Bramley Library into a community one stop centre, similar to the ones in Armley and Pudsey. Local charity Bramley Elderly Action are hoping to take over the running of the council-owned Bramley Community Centre.