A public consultation will be held this week to discuss plans to turn Bramley Library into a community hub housing a variety of council services under one roof.
The event will be held this Thursday (July 21) from 5-7pm in the library on Hough Lane.
Cash-strapped Leeds City Council plans to open the hub in the library to create a hub similar to ones at Armley and Pudsey. It will host a variety of council services which could include customer services, housing enquiries, help with finding a job, support with debt and a registrar for births and deaths.
It's understood the creation of the hub will lead to the closure and disposal of the existing housing office in Bramley.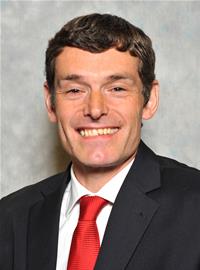 Bramley and Stanningley councillor Kevin Ritchie (Lab) said the move would secure the future of the historic art deco-style library building at a time when council budgets are being stretched.
He told The Dispatch:
"The hub concept has been a big success in places like Armley. As a Bramley  lad using the library as I grew up and I'm pleased that these plans help secure the future of the library for the next generation.

"Local councillors and Leeds West MP Rachel Reeves have worked hard  to get where we are with this, lobbying council officers to convince them that the library is the right place for this new hub."
Cllr Ritchie encouraged local residents to come to Thursday's event and have their say. He added:
"We'd welcome any contributions and suggestions local residents may have – people may spot things that we have missed and we'd welcome that feedback."
As reported last month, members of the council's decision-making executive board will authorised expenditure of £4.6 million to create 12 community hubs across the city – including Bramley. There are also plans to improve layout, queue and appointment management, design and 'confidentiality' issues at Armley One Stop Centre as part of the expenditure.
An initial idea to have a hub with community facilities at Bramley District Centre were dismissed due to costs and the unsuitability of the building.
The future of nearby Bramley Community Centre, while secure in the immediate future, is also uncertain. At one stage the centre had been discussed as a possible site for the new hub. The Dispatch understands that local charity Bramley Elderly Action are interested in taking over the building.
Vital public services for Pudsey residents are also available under one roof after the opening of a community hub in the town's library in May.