A family who have been running a grocers which has been a staple of Farsley life since 1900 has been thanked for making a real difference to people's lives.
WLD appealed for readers to nominate and publicly thank their 'Good Eggs' – selfless people who go the extra mile in their community without recognition.
Reader Christine Shears has nominated Raymond Sutcliffe and family, who run Sutcliffe's grocers on Town Street, for recognition as 'Good Eggs'. She said:
"Throughout the pandemic they have remained open and still continue to make numerous deliveries to those who can't go to their shop.

"His son and daughters are always so polite and cheerful whenever you go in and they really deserve a shout out for all the help they've given the Farsley community. I'm so proud to live in this lovely village and be part of this community."
Running Sutcliffe's is a real family affair with Raymond, 57, working in the shop alongside Amy and his other children Lianne, Richard and Alice, and wife Tracy.
Your chance to say 'thank you' to someone for making a difference in West Leeds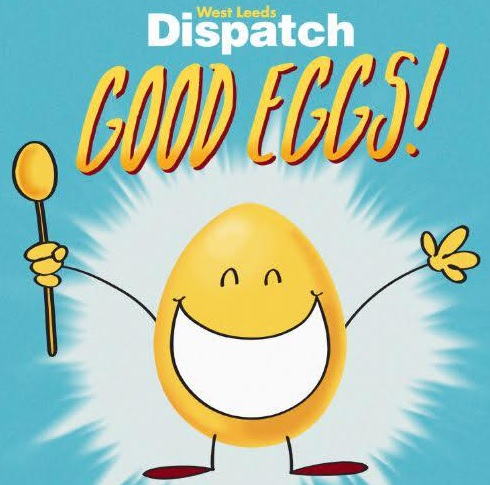 'Good Eggs' don't have to be a lifesaver – they could be someone who does the little (but important) things in life, like doing the shopping for an elderly neighbour who can't get out.
Nominees could range from someone who picks up litter in streets, works tirelessly as part of a local community group, or volunteers their time to make a difference where they live without wanting anything in return. In fact, anything that shows generosity of spirit!
Nominating someone couldn't be easier…
Simply drop us an e-mail – at news@westleedsdispatch.com – providing us with the name of the person you'd like to nominate and some reasons why you'd like to nominate them.
Please include your own telephone number so we can contact you.