A fly-through video showing what multi-million flood defences along the Kirkstall Valley and out to Apperley Bridge will look like has been released by council chiefs.
The six-minute video comes on the day Leeds City Council agreed a contract worth £75.98million with contractor BMMjv, a joint venture between BAM Nuttall and Mott MacDonald, to carry out the first phase of the two-step approach to protect the areas which were badly hit by the 2015 Boxing Day floods.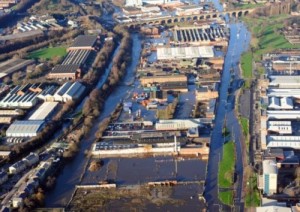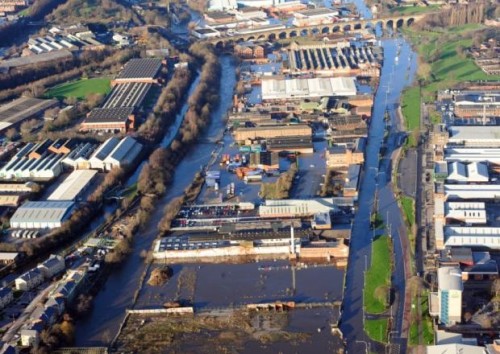 The project will see defences provided along the eight-kilometre stretch upstream of Leeds Station.
It will focus on three key areas – Leeds Industrial Museum at Armley Mills, Kirkstall Abbey and Kirkstall Meadows.
At Leeds Industrial Museum, the defence works include new protective walls, a new higher bridge to improve water flow and two new control structures on the goit which can close when the river levels become too high.
A new structure will be built at Kirkstall Abbey in front of Abbey Sluice Gates, which will limit the amount of water during high river levels going down the goit channel. The structure will also be a walkway that could open up new views.
The proposal at Kirkstall Meadows will transform 2.4 hectares into a wetland habitat and also feature kingfisher banks, otter holts and wetland scrapes for fish. A new flood embankment will reduce flood risk to the adjacent railway line.
New woodland, woody debris dams and wetland areas, which can slow the flow of rainwater into the river, will also be created upstream and help reduce the risk of flooding.
Landscaping works will include two new bridges, improvements to footpaths and new natural areas.
This first step of work can proceed using the funding already in place from the government, Leeds City Council and other stakeholders. It will offer a one-in-100-year level of protection against the risk of flooding.
Talks are continuing over securing the additional funding needed to complete the £112.1m phase two of the scheme in full, with a second step of works to follow to lift the whole scheme up to a one-in-200-year level of protection, as has been identified as being needed for Leeds following the Christmas 2015 floods.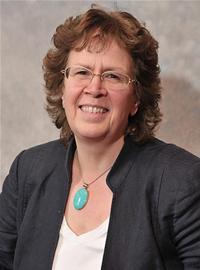 Leader of Leeds City Council Councillor Judith Blake said:
"This is a hugely important milestone for Leeds, as it commits us to getting this vital work done and hopefully underlines our commitment to doing everything to can to make our residents and businesses safe from the risk of flooding as soon as possible.
"We look forward to seeing work starting later this year, and we continue to explore every option in order to get the whole scheme completed in full as that is absolutely essential for the future of our city and all the communities who remain vulnerable to the risk of flooding."
A planning application for the defences was approved by Leeds City Council earlier this month.
The project is being managed by Leeds City Council and the Environment Agency.
______________
Local news is in crisis. Can you help?
These are challenging times for local news providers – and producing your daily dose of West Leeds Dispatch comes at a cost!
We're a small, community-led news organisation which needs your support to keep delivering quality journalism. We want to continue to maintain our openness and protect our precious independence – and above all to connect people with what's happening in their part of West Leeds. Every reader contribution, big or small, helps us to do that.
For as little as £4 a month (£1 a week) you can support us – and it only takes a minute.
Or set up a standing order with your bank: Contact us on Paywestleedsdispatch@gmail.com if you'd like to do this.
Your support will make a difference. Thank you.