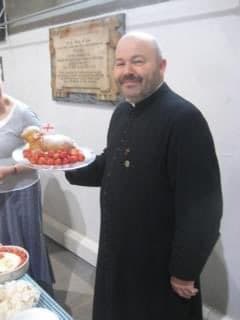 Tributes have been paid to Reverend Cannon Timothy Lipscomb, who was vicar at St Bartholomew's Armley for 13 years between 1992 to 2005.
He was also Vicar of Preston at St George's Church for 12 years before he retired from service in 2018.
In a statement, a spokesman for Blackburn Diocese said: "Fr Timothy will be much missed by all who knew him. He made huge contribution to the life of the Diocese serving for 12 years as Rector of Preston, caring for the Minster and St George's.
"Fr Timothy was also an Honorary Canon of Blackburn Cathedral and served the wider Diocese in many ways. Before his time in Preston, Fr Timothy ministered in parishes in the Diocese of Leeds, notably as Vicar of St Bartholomew Armley.
"He retired to Wales in 2017 and, until his recent illness, was Priest-in-Charge of Dyserth."
Fr Timothy passed away on July 11, 2023 following a recent illness.