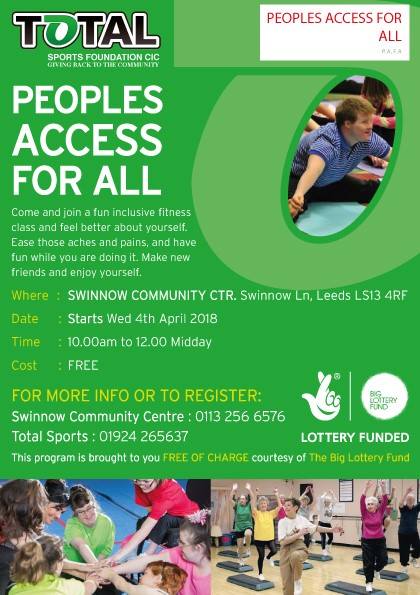 Free exercise classes for anyone with a disability are starting at Swinnow Community Centre – and all are welcome to attend.
The fun and inclusive fitness classes for people of all ages and abilities run every Wednesday at the Swinnow Lane centre from 10am to 12pm.
For more information, contact Swinnow Community Centre on 0113 256 6576.