As well as being one of the Armley councillors, I've recently taken on to the role of Lead Member for Child Friendly Leeds, writes Alice Smart.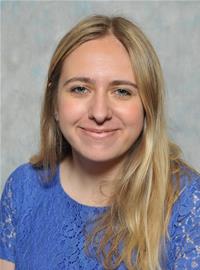 As part of this new role, I've been very lucky to have been invited to many events put on for children and young people across Leeds. I was particularly excited to visit the Breeze on Tour festival when it came to Armley Park at the weekend. During the past year as a councillor, I've seen loads of great things happening for children in our part of the city but nothing on this scale.
If you've not heard of Breeze on Tour before, it's a series of events which take place throughout Leeds over the school holidays providing inflatables, arts and crafts, sports, performances, dance and much more for under-19s, and the best thing about it; it's completely free!
The Breeze on Tour festival hasn't visited Armley for quite some time.
Breeze have chosen Kirkstall Abbey as their West Leeds location for the past few years but made the decision to relocate to Armley this summer.
Armley Park couldn't have been a better choice of location. There was plenty of space to set out all the stalls and inflatables with plenty of room to walk and play in between.
And with over 2,000 visitors per day at the weekend, it still didn't feel overcrowded.
The fact that the event was visible from Stanningley Road meant that thousands of people will have seen the festival going on when they drove through Armley over the weekend. You could see that drivers and pedestrians alike taken aback by the sight of huge inflatables and play equipment taking over the Park.
Armley's fantastic Cafe 53 even put on a special Breeze menu which helped promote the festival as well as giving the festival-goers a great lunch to keep them going!
I've seen a lot of fantastic activities which get put on for children in Leeds but there's something really special about Breeze on Tour. It's completely free which means no-one is excluded.
Young people aren't required to be supervised by a parent or carer at the event which means that those young people whose parents work are still able to have a fun day out with their friends or siblings.
Breeze's target audience is everyone under 19 and looking around the festival site, there really are activities that will appeal to everyone from toddlers to teenagers.
Opening it up to young people right up to the age of eighteen also provides teenagers with something fun and exciting to do in a safe environment that doesn't involve alcohol or drugs.
I really hope Breeze choose Armley as a location for Breeze on Tour next year. It was a huge success and I'll certainly be pushing for the festival to return to our wonderful patch of West Leeds next summer!