By Susan Johnson
Barbara Taylor Bradford was born in Armley in 1933 to Freda and Winston Taylor. Attending the same Upper Armley school as Alan Bennett, she went on to become a famous writer both here and in the States where she now resides.
After leaving school at 15 to work in the typing pool of the Yorkshire Evening Post she became a reporter for them, sitting alongside another famous Leeds author Keith Waterhouse.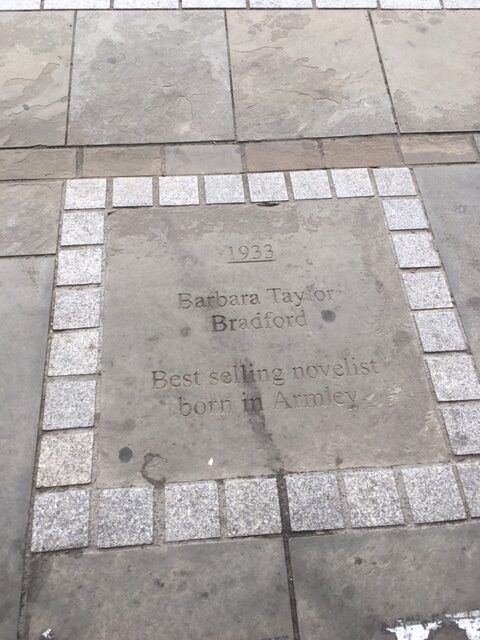 After meeting Robert Bradford, an American producer, who she later married, she then moved to New York. Ten of her books were made into TV mini series and TV movies produced by her husband.
Barbara Taylor Bradford was awarded the prestigious Leeds Award for her contribution to the city for the recognition of her nationally and internationally acclaimed work. Recipients have their name inscribed on the wall of fame located in the Civic Hall. She was awarded an OBE by the Queen in 2007 for her contribution to literature. She is also a patron of Leeds Library.
Read more of Susan's 'Stepping Into' column here. The column looks at the history which is etched beneath our feet into heritage paving stones in Armley Town Street.