Plans to demolish 21 run-down lock-up garages and erect four semi-detached houses in Stanningley have been refused by Leeds City Council.
the proposals would have seen the existing 1960s garages at Half Mile Green demolished – but council planning officers refused permission.
They raised concerns about the layout of the development which 'fails to sufficiently respect the character and context of the area'.
While having no objection in principle to housing on the site, they also said the current proposals would lead to a loss of amenity to existing houses in Half Mile Gardens.
The plans – which can be viewed in full on the council's planning portal – were submitted by by Mr G Lawson of Broad Lane, Bramley.
Farmac to move?
Meanwhile, plans were approved to turn a former car hire business at Charlesworth House, Richardshaw Road, Stanningley, into a builders' merchant.
The move will see Farmac, which currently operates in a residential area on Roker Lane, Pudsey, relocate to this site. The plans can be viewed here.
Wortley homes approved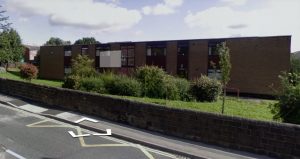 Plans for 14 homes have been approved on the site of a former old people's home in Wortley.
As previously reported, Chartford Developments plan to build a small estate of three and four-bed detached and semi-detached homes at the site of the former Westholme Home for the Aged off Thornhill Road, next to The Fleece pub.
Full details of the plans can be found here.