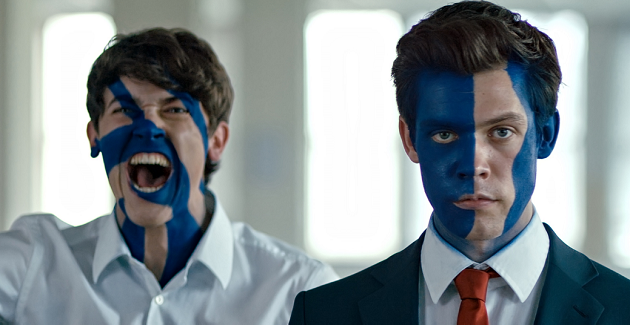 A new movie telling the inspirational story of two young men chasing their dreams had scenes filmed in Kirkstall and Burley.
Having never written, produced or directed a film before, Scott Elliott and Sid Sadowskyj's true story of triumph against adversity is being brought to the silver screen in March 2018.
The Bradford-born pair raised £1 million to fund their debut film, which is called Scott and Sid.
It's a tale about friendship and coming-of-age, offering an insight into how the pair chased their dreams.
Co-creator Mr Elliott said:
"Having wanted to make a film since we were teenagers, the fact that we are on the brink of releasing a story based on our lives is incredible.

"To film in the region we grew up in was an honour."
Filmed across several locations in Yorkshire, the duo made use of the impressive scenery in and around Leeds, York and Bradford. One major scene in the film was filmed in Kirkstall, while another was filmed in Burley.
Mr Sadowskyj added:
"Filming in these beautiful Yorkshire cities was truly incredible. We wanted to tell a positive story about some areas which are too often dismissed as grim or depressing.

"With Yorkshire being named as the fastest growing region for TV and film, it's great that our story can be brought to life with the help of the Yorkshire landscape."