What on Earth is all the fuss about? Armley Junktion is rarely out of the news these days.
It was the first cafe in what is now a global  'Real Junk Food Project' movement which feeds punters on goods that would otherwise have been thrown away by supermarkets, restaurants and other food providers.
They cook up stews, casseroles, soups etc with the unwanted food they've intercepted. The really good part is there are no prices on the menu, you make a donation based on what you can afford and what you feel the food is worth. If you can only afford to do the washing up, that's fine, that's the 'pay as you feel' ethos The Real Junk Food Project has adopted.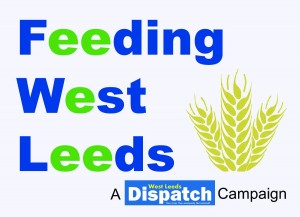 The question is: How good is the food? After all, it was originally destined for the bin …
I took my eight year old son yesterday lunchtime to the cafe, just off Armley Town Street. We'd never been before but were aware of the hype. But we had no idea what to expect. Was the food going to be, you know … OK?
We weren't disappointed.
I had the vegetable pasta bake – it was lovely. Nice tomatoey sauce, pasta and loads of fresh vegetables cooked to perfection – big plateful, accompanied by a crispy salad on the side. Healthy, clearly good quality ingredients which were well cooked. You can't ask much more than that!
My son had tomato soup – made only from fresh ingredients (none of the tinned rubbish he's embarrassingly used to at home). It was a big healthy bowlful, accompanied by bread. One of the volunteers there told him to eat up as all his five a day were there 'in one big shot'. Fabulous.
We helped ourselves to two bottles of water from a side table. We could have helped ourselves to tea or coffee from the corner if we'd wanted. Job done.
Staff were really friendly and jovial, and the other customers were incredibly chatty – it was a nice atmosphere, I'd like to go back and get to know them a bit better!
The cafe itself is pretty basic, but if you buy into the ethos, relax and enjoy yourself, you get a terrific lunch (and do your bit to support a good cause). You also get the chance to buy some of the food, like vegetables and fruit (again on a pay as you feel basis) for you to use at home.
How much did we pay? I'm not saying, I gave what I thought it was worth and it's enough to say I'd go again. You never know, if the food's as good next time, I might pay AND do the washing up as well…