Words: Samantha Stewart
Photos: Simon Cullingworth
An Armley Christmas Carol showcased some amazing local talent from the Armley People's Theatre.
Beautiful direction from Sarah Applewhite brought Tim Dawtry's script to life, and movement on the stage kept the audience captivated.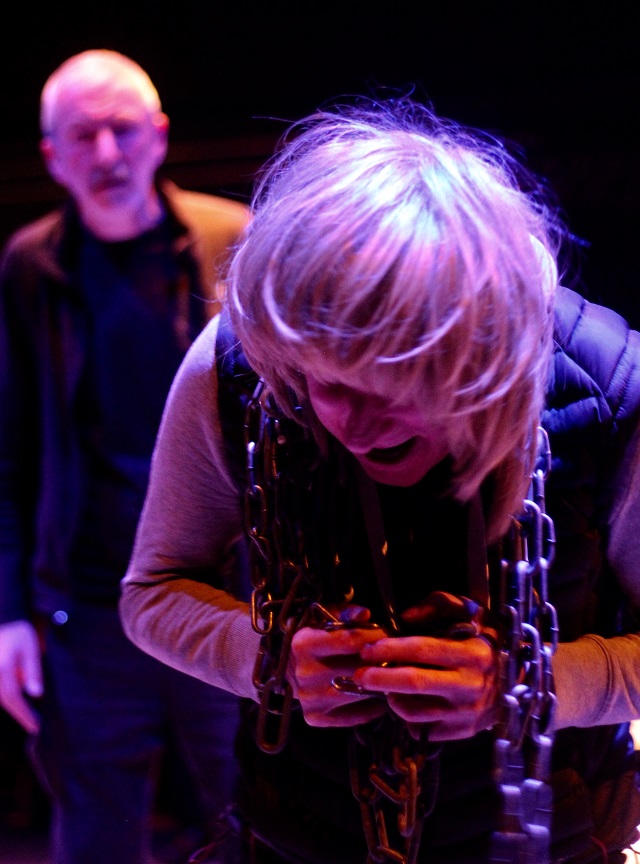 Robin Whitfield's skills with lighting transformed the space and created a stunning atmosphere for each of the scenes.
The music, a combination of contemporary and original songs by Sarah Stead, Tim Dawtry and Ashleigh Stevenson, gave opportunities for some great singers to shine and underpinned the transitions, adding to the ambience when the ghosts appeared.
The whole cast were on stage throughout with ensemble movement and spoken word amplifying the action.
The set and props were minimalist but expertly used to transport us around Armley, from Scrooge and Marley's Pawn shop to the squalid flat of Bobbi Cratchett and the Karaoke night at the pub which could only be The White Horse.
There were many excellent performances from the adult cast and John Poulter made great work of Scrooge, from grasping miser to transformation.
The young people worked brilliantly together on stage and the gang scene was gripping. AJ Watson gave a flawless performance as Jake Cratchett, he is a future Armley star of stage and screen for sure!
For me, there was a bit too much Armley grit in the first part of the play and not quite enough glitter and stardust at the end to shake off the feeling of sadness at the poverty so many are experiencing this Christmas.
The contemporary setting held a mirror to many of the problems facing Armley tonight and it was not comfortable viewing.
The hard work, talent and exuberance of the cast and crew was plain to see and I can't wait to see what the APT will bring us next!