In her latest column, Leeds West MP Rachel Reeves looks at the impact of the second lockdown and visits local businesses and charities.
I am aware of the immense strain lockdown puts on businesses and workers. I also recognise the concerns and anxiety many people are feeling about this lockdown. If you are struggling please get in touch with my office, the details of which are at the bottom of this article.
The Government is pursuing a strategy that is not working and is having a devastating impact on business and our communities in Leeds West.
Once again they have left it until the last minute to act. They are stuck in a cycle of bluster, denial and then running to catch up. Valuable time has been lost when Labour's call for an earlier circuit breaker would ultimately have benefitted the public health and the economy. This has to change. They need to get their heads out of the sand and try something different. Ministers need to follow the science and use this lockdown fix Test and Trace, protect our NHS and get this virus under control.
The new restrictions are making life much more challenging for everyone and the sooner we can get infection rates falling the better.
It has meant that the constituency meetings I would usually carry out in person have returned to online Zoom calls, some of the meetings mentioned in this article were held prior to lockdown being announced.
Coronavirus cases in Leeds have been rising since July across the whole city and across all groups of people. It's more important than ever to regularly wash our hands, observe social distancing and get tested and self-isolate if you have symptoms. You can book a test at www.nhs.uk/coronavirus or by calling 119.
I would also urge people to download the NHS Test & Trace App, available at https://www.covid19.nhs.uk//
Public Health England and Leeds City Council are closely monitoring the situation and taking targeted action to try to cut the number of cases, including measures such as additional testing for the virus in care homes and the local community.
The council is also working with NHS Test and Trace colleagues on additional measures that can be taken, likely to include mobile testing units, a door-to-door campaign in areas with high number of cases, and work with bars, restaurants and venues to stress the importance of following Test and Trace guidelines.
High Rise survey relaunch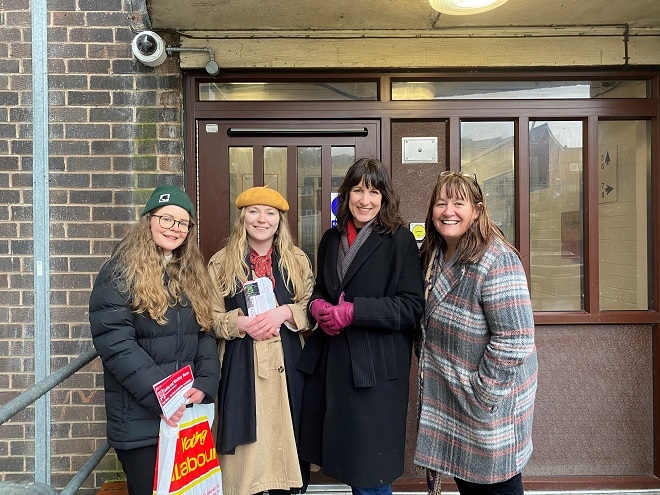 This past month I was pleased to be able to restart my High Rise Campaign, after having to pause it due to the introduction of COVID-19 restrictions. As we experience another lockdown, and the likelihood of restrictions for a significant period of time, it is important that everyone is living in acceptable conditions.
I am all too aware that this is not the case for many in Leeds West, and do encourage anyone with housing issues to get in touch with my office. However, high rise residents frequently experience repeated problems such as broken lifts and anti-social behaviour. As such I am asking high rise residents to fill in my survey so that I can fight for better living conditions in the high rises in Leeds West.
Cardigan Arms/ Sheesh Mahal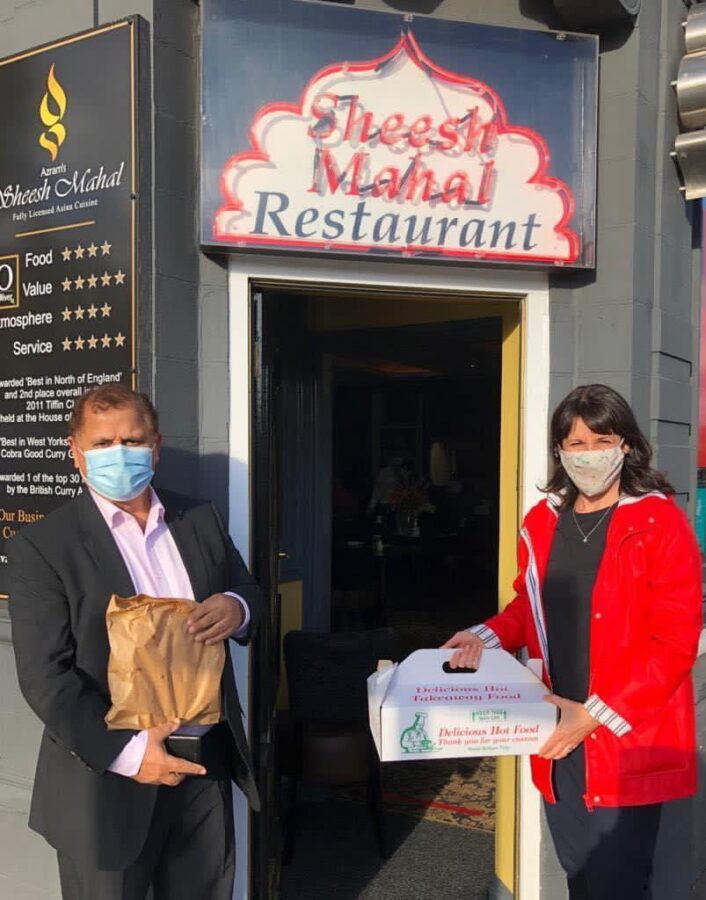 One of my favourite things to do in Leeds West is visit our independent restaurants and retailers. This is more important than ever now due to the impact that COVID-19 restrictions have had on the hospitality industry. I was pleased to visit Sheesh Mahal on Kirkstall Road the other week for a delicious curry.
I also met with Kirkstall Brewery to discuss the impact that the 10pm curfew has had on their business, and on the hospitality in general. It is important that the Government listen to industry leaders and ensure that the industry is supported as we come out of lockdown to make up for the significant income drop that they have faced.
Leeds West Academy Visit
I was pleased to meet with acting head of Leeds West Academy, Dan Whieldon, this month to see how they have adapted to COVID-19 to ensure that all staff and students are safe. Leeds West Academy, like all of the schools in my constituency, are doing a fantastic job in the face of such adversity. I commend all of the efforts of the hard-working staff in each school.
It was great to finally meet Dan and welcome him to his new role.
Bramley Elderly Action
All of the charities based in Leeds West are assets to the local community and those they serve.
I was pleased to meet with Bramley Elderly Action, of whom I am a patron, to see all of the hard work that they have been doing over the last eight months to help their clients.
They have worked hard to adapt their services to ensure that they can still operate safely under the restrictions of COVID-19.
Whilst there I was also pleased to meet the Bramley Care Bears who were distributing food parcels to the local community. Both charities do such important work, and I am glad to be able to support them.