Sponsored content
Pudsey takeaway Authentic Greek Food only opened last autumn, but it's already established an enviable reputation for delicious high-quality meals.
Nestled on Manor House Street, just behind the Town Hall and on the same road as Wetherspoons, the takeaway is rapidly becoming one of Pudsey's hidden gems, and one its regulars really cherish.
Owner Eriol Tzallo only uses the best ingredients and aims for restaurant quality food every time.
And it's Eriol's passion for the best Greek food and produce sourced only from trusted suppliers that has led to rave reviews on sites like JustEat, where it averages four-and-a-half stars from more than 100 reviews.
Nikki posted: "Absolutely AMAZING food!! Will definitely be ordering again!" and Lisa said: "Amazing food, such friendly staff. Food was excellent and such big portions. Will definitely be back."
Tom added: "Mouth-watering first bite and the food stayed just as delicious from start to finish. Warm and full of flavour, I'm definitely getting it again!" and Kayleigh added: "Cannot believe I have not tried this place sooner! Fresh beautiful flavours, unreal!"
The talented chefs at Authentic Greek Food cook a variety of dishes from restaurant-quality kleftico chicken to specials like Arni keftedes (lamb meatballs in a rich tomato sauce with herbs and cheese) and traditional Greek favourites like Moussaka. There are Greek salads and lots more besides.
Delicious appetisers include humous, tirokafteri and tzatziki, all with pita bread, plus a selection of dips. There's a selection of wraps using the best chicken or pork gyros, Greek sausages and a selection of authentic box meals.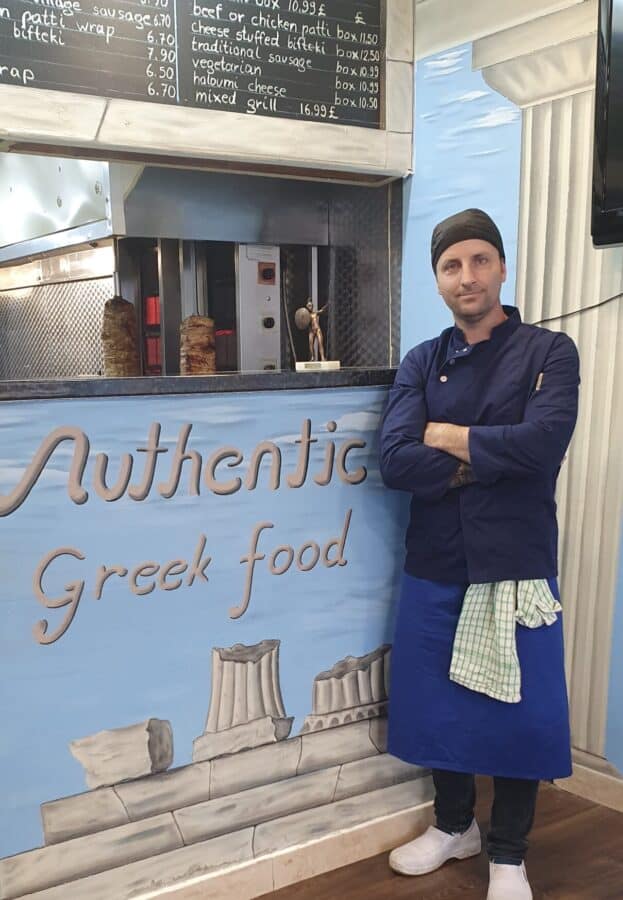 Eriol has listened to customer feedback and has tweaked his menu based on people's suggestions. He added: "We have been very well received. Our regulars come back time and again and are very loyal. They appreciate the restaurant-quality food we cook – we even hand-cut the chips!"
It's a case of Authentic Greek Food by name, and authentic Greek food by nature. Why not give it a try if you haven't already?
It is now open from 12pm until 10pm on Friday, Saturday and Sunday, and on Monday, Wednesday and Thursday it opens 5pm-10pm. Authentic Greek Food closes on Tuesdays.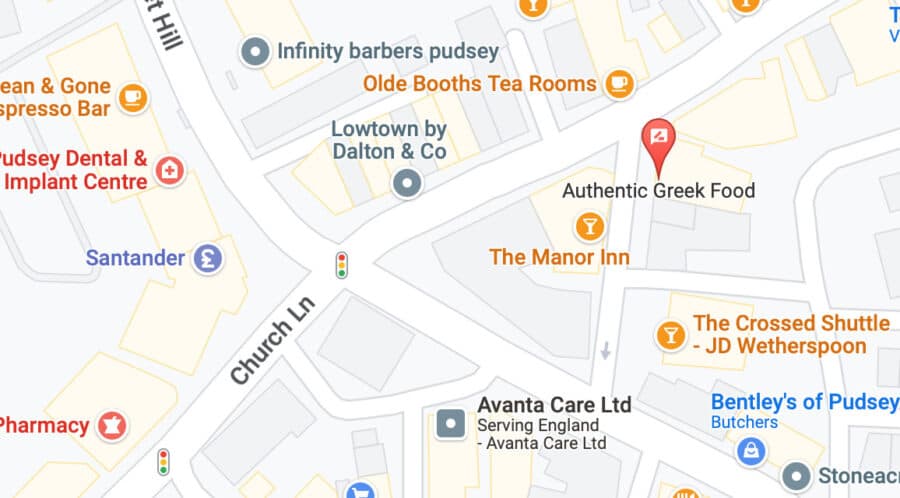 To order, check out their website for the menu and call 0113 2047870 or 07988 048678 to order. You can also order from JustEat. Its Facebook page can be found here.