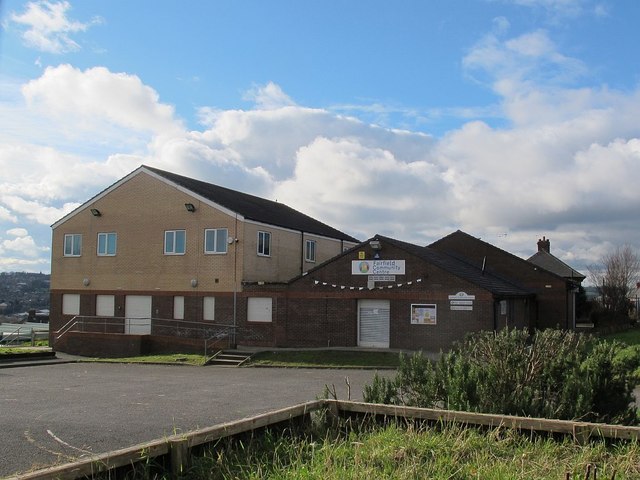 Christmas lights funding, a teddy bears' picnic and an initiative to use boxing as a way to deter knife crime in Armley could all receive funding from councillors in 'inner' West Leeds next week.
Members of Leeds City Council's inner west community committee will meet at Fairfield Community Centre, in Bramley next Tuesday to decide the fate of thousands of pounds of grant applications.
Applications include:
Inner West Leeds Christmas lights – £11,447
This includes Armley, Bramley and Kirkstall displays.
CCTV – £6,000
For annual running costs of cameras in Ley Lane, Broadlea Grove, Broadlea Hill, Hawksworth Wood and Cragside Rec.
Inner West Grit Bins – £2,499
One re-fill for all 31 grit bins in Armley, Bramley & Stanningley and Kirkstall wards.
New Wortley Festival 2023 – £2,000
To support community event.
Friends of Armley and Gotts Park – £2,059
To help bring people together and support a teddy bears' picnic in July and the dog show in September.
Leeds Hyde Park Football Club – £3,000
To cover running costs.
Learning Boxing, Living Better – £1,800
This project seeks to supplement and enhance the regular youth boxing coaching sessions organised by The Ministry of boxing on Armley three times a week. The funding is proposed against a background of two fatal knife crime incidents in the area earlier in 2023.
Mighty Radio Leeds – £15,000
The grant will be used for the funding of a roadshow trailer kitted will full PA, which will then be used for holding community events in Armley and beyond.
5-a-side football posts – £899
The grant awarded will be used to pay for the item and installation of a set of 12ft goal posts on the Broad Lane Football Pitch, Bramley.
Milford ARLFC new boiler – £5,000
Contribution to £20,000 costs.
Site improvements and New Equipment at West Leeds Activity Centre – £4,460
Funding approved since last committee meeting in March by council officers:
YMCA Leeds Crime Prevention – The City of Leeds YMCA – £3,800
Inner West Road Safety and ABS – West Yorkshire Police – £6,178
Life on the Veg – The Conservation Volunteers – £10,000
Community Participation and Learning Programme – Leeds Irish Arts Foundation – £1,200
Bramley Summer Fitness Activities – Your Back Yard – £4,210
SEND Activity Day – Voice Influence & Change Team, Leeds City Council – £1,000
Leeds Starlights Cheerleading Team – Leeds West Academy – £1,000
Kirkstall Festival 2023 – Kirkstall Festival Committee – £5,000
Kirkstall Art Trail 2023 – Kirkstall Art Trail (sub-group of KVCA) – £7,710
Summer Holidays Targeted Youth Programme – LCC Youth Service – £2,120
Bramley Mermaids Club – Yorkshire Life Aquatic CIC – £800
New Wortley ParkPlay – Active Leeds with ParkPlay – £2,500
Hanging Basket Day – Armley Common Rights Trust – £2,500
Armley Festival – Armley Action Team – £20,000
Art Camp @ Shire Oak Primary School – Art Camp UK – £7,700
Burley Park Play Equipment Painting – LCC Parks and Countryside – £2,935
Armley Basketball Project @ Armley Leisure Centre – LCC Youth Service – £1,660
Boxfit and Self Defence Project – LCC Youth Service – £2,760
Gaming Group – LCC Youth Service – £2,680
Inner West Culture in my Community – DAZL – £3,861
Breeze in the Park – Breeze Leeds – £11,400
Gecko Arts Club – We Belong Here CIC – £7,366
KVDT Boxercise – KVDT – £5,160
SOS+ – St. Giles Trust – £3,892 (Wellbeing) & £15,917 (YAF)
Empower – New Wortley Community Association – £15,232
A £12,500 bid from Kirkstall Educational Cricket Club to support the club's refurbishment was refused by council officers.
The inner west community committee is made up of nine councillors (all Labour) from Armley, Bramley & Stanningley and Kirkstall wards. It is also made up of community co-optees. It meets next Tuesday, 4 July, at 6pm and the full agenda and papers can be read here.
Sponsored content