Plans for a £4 million private residential care home for older people would create around 80 new full and part time jobs.
The proposals have been submitted on land which used to house the council-run Musgrave Court Care Home, off Crawshaw Road, which was closed and declared surplus to requirements by cash-strapped Leeds City Council almost four years ago.
The home was demolished and the site cleared last summer and The Dispatch reported last October that an unnamed developer had bought the land.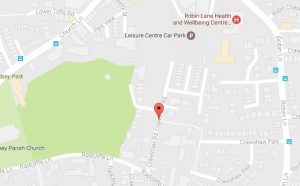 This week proposals submitted by Harrogate-based Angela Swift Developments Ltd says there will be 27 parking spaces and 15 cycle spaces at the new home.
A planning statement by architects ARP Design says the development will be sustainable and within easy distance of buses and Pudsey town centre:
"Unlike many other potential uses for the site, the Care Home will generate little vehicle traffic. Also the traffic coming to the home is spread over the whole day and throughout the whole week without a rush hour hump.  Shifts will be staggered as much as practicable to avoid congestion during changeover periods."
It concludes:
"The business will represent a large new local employer and will have a sound financial future on the basis of present demographic trends.

"It also has a wider benefit to the community in increasing the demand for support services and will have a positive impact on local values and may provoke other capital investment in the area."
The name of the company to run the new home remains unclear. The applicants have said there will be a public viewing of the proposals in Pudsey Library or another 'suitable' location.
The plans can be read in full here. Any comments should be submitted by June 30.