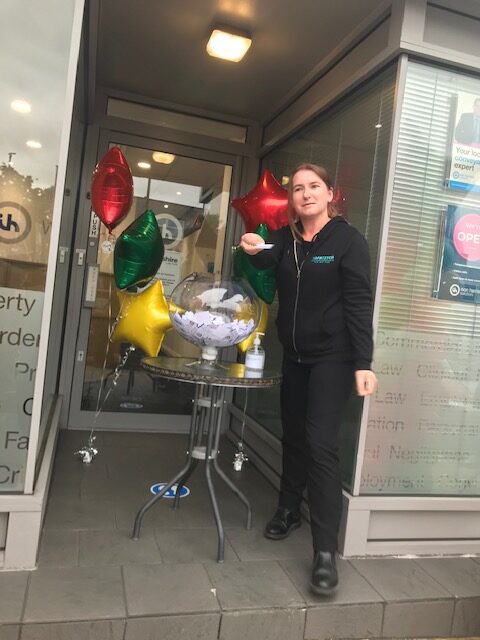 The organisers behind Pudsey's lottery have said there are only a few days left to buy tickets for a special draw with extra prizes.
As previously reported, volunteers behind the scheme are marking six months of supporting local businesses with a special bonanza against December's tickets.
Pudsey Business Network Forum, which was revamped last year to support businesses in the town, is pioneering the Pudsey Lottery, which is paying out in Pudsey Pounds to be spent in local shops, market and businesses.
Forum chair Cllr Trish Smith said the lottery had been 'amazingly' successful in its bid to give the town's trade a 'shot in the arm'. and urged people to buy tickets to support local businesses as we enter 2021. She said:
"The public's support has been nothing short of outstanding and the bonanza is a way for businesses to say thank you to people for that support.

"A Massive 'Thank You' to all the businesses for donating a prize in what has been such a very tough year for so many."
This is a list of the additional prizes that will be awarded for the December draw on 5th January 2021. Organisers will be carrying out the usual draw first, so the normal five prizes will be paid out in Pudsey Pounds. An additional prizes 24 prizes will then be drawn in the order below.
Additional Prize;
Olde Booths Tearooms – Coffee & Cake for Two
Lucy Locket – £10 off one alteration plus £10 off Children's Clothing
Glenn Taylor Photography – Family Photoshoot
Tickets can be bought at all participating Pudsey businesses.
More details on the Pudsey Lottery Facebook page.