A new Pudsey lottery is proving a popular draw as it looks to support businesses looking to bounce back following lockdown and encourage people to shop local.
Almost £1,000 worth of tickets were sold for the first draw, which was held outside Ison Harrison Solicitors on Lidget Hill yesterday.
Pudsey Business Network Forum, which was revamped last year to support businesses in the town, is pioneering the Pudsey Lottery, which will pay out in Pudsey Pounds to be spent in local shops, the town's market and businesses.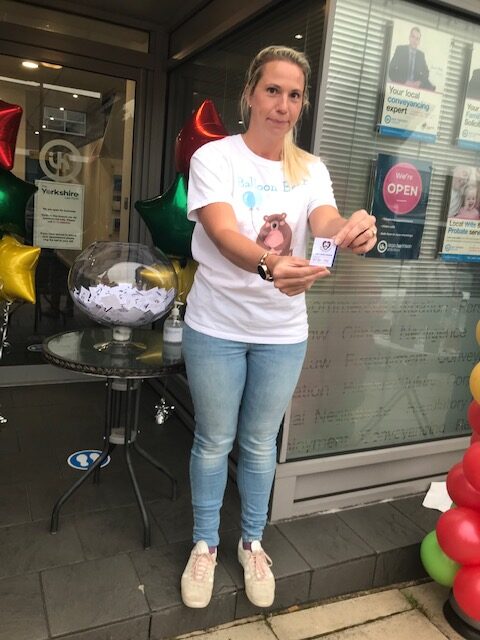 At the first draw, forum chair Cllr Trish Smith (Cons, Pudsey) said 21 shops and businesses had been selling the tickets. She added:
"The aim of this is to protect our shops and businesses and protect our high street.
"Considering we only launched on 9th July, and some businesses opened up even later than that, it's been an excellent start! Thank you to every single person who has supported this initiative so that we can help to safeguard our shops, market and businesses.
"This is all about the local community and I'm pleased how many people have taken part in the first draw."
Prizes are 80% of the overall pot.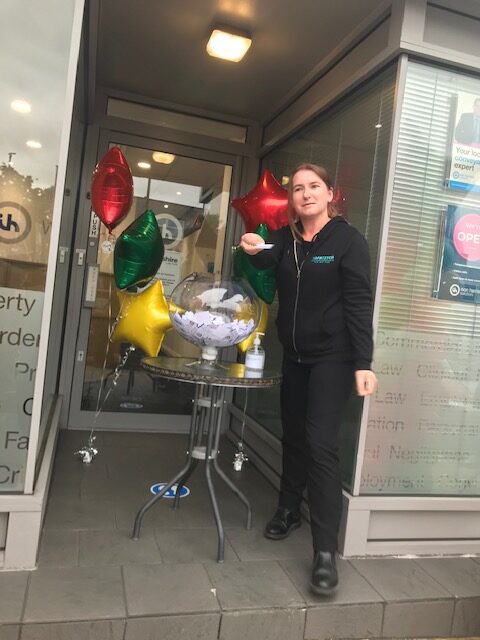 Winners and thanks
1st Prize Ticket: 07/20 – 1111 Sold by: Coffee & Cake House
2nd Prize Ticket: 07/20 – 553 Sold by: Megabites
3rd Prize Ticket: 07/20 – 562 Sold by: Megabites
4th Prize Ticket: 07/20 – 409 Sold by: Greetings Card Shop
5th Prize Ticket: 07/20 – 752 Sold by: Bentley's Butchers
Cllr Smith thanked everyone who has supported in any way, special thanks to Ison Harrison for hosting the event, to Balloon Bear for the display, and to Black Mouse for the champagne. She also thanked all the sub-committee members, Tom at PDS Windows for filming, Kudu Printers, Topstitch, Dan Pearce, Linley & Simpsons and Lisa Farrar for attending.
The next draw will be held on the first Tuesday of September.
Spend your pounds
Participating businesses that have so far signed up to accept the Pudsey Pounds are:
Tyersal Recreational Club, Tyersal Road, Tyersal
Troydale Members Club, Troydale Grove
Pudsey Table Tennis & Bowling Club, Windmill Hill
147 Sports Bar, Chapeltown
Petty's Fish & Chips, 2 Owlcotes Road
Waterloo Fisheries, 107 Waterloo Road
Greetings Card Shop, 5 Church Lane
Megabites, 1 Valley Road
Amber's Little Cakery 159 Fartown
54 Tearooms, 54 Fulneck
Bentley's Butchers, 8-10 Robin Lane
Frank Eshelby, 24 Lowtown
Pudsey Carpet and Bed Centre, 27-29 Lowtown
PDS Windows, 61 Chapeltown
Coffee & Cake House, 161 Richardshw Lane
Olde Booths Tearooms, 20 Lowtown
Topstitch, 3 Lidget Hill
Gigi's Restaurant, 63 Lidget Hill
Polished Beauty Salon, 5 Chapletown
Scrumdiddlyumptious, Market Place
Framed Memories by Laura, 40 Victoria Road
Phoenix Accessories, Waterloo Mills, Waterloo Rd.
Jarrod Headley, 21 Chapeltown
CS Locks, 16 Church Lane
Northern Mobility, 31 Chapeltown
Taste of Thai, 104 Valley Road
The Bearded Sailor, 1 Robin Lane
Make it Personal, 203 Richardshaw Lane
Sweet Memories by Ann, Pudsey Market Trader
Black Mouse Cheese & Wine Emporium, 15a Lowtown
Farmac Timber & Building Supplies, Richardshaw Road
DPSH Estate Agency, 18 Lowtown
Kudu Print ABS Business Park, Varley St.
The Fleece Inn, 100 Fartown
Glenn Taylor Photographer, 16 Marsh Rise
Preloved of Pudsey, 27 Church Lane
Balloon Bear, 12 Edward Close
Pudsey Dog Park, 142 Roker Lane
Scarlet Poppy, 114 Fartown
Manhattan Hairdressers, 21 Lowtown
Tyersal Skip Hire, Tyersal Avenue
Briggate House Interiors, 74 Galloway Lane
Brick Mill Barbers, Littlemoor Road.