Residents in Kirkstall and Burley and being invited to the official opening of Kirkstall Valley Development Trust's (KVDT) new base.
The organisation had been based at Unit 11 in Kirkstall Bridge Shopping Centre, but has moved into the Knowle Building at Flexspace off Burley Road.
Volunteers will be there between 10am and 1pm, Wednesday 10 and Thursday 11 November, to welcome people into the spaces where you take a look around, meet staff and volunteers, use the library and enjoy coffee and cake. Children are welcome.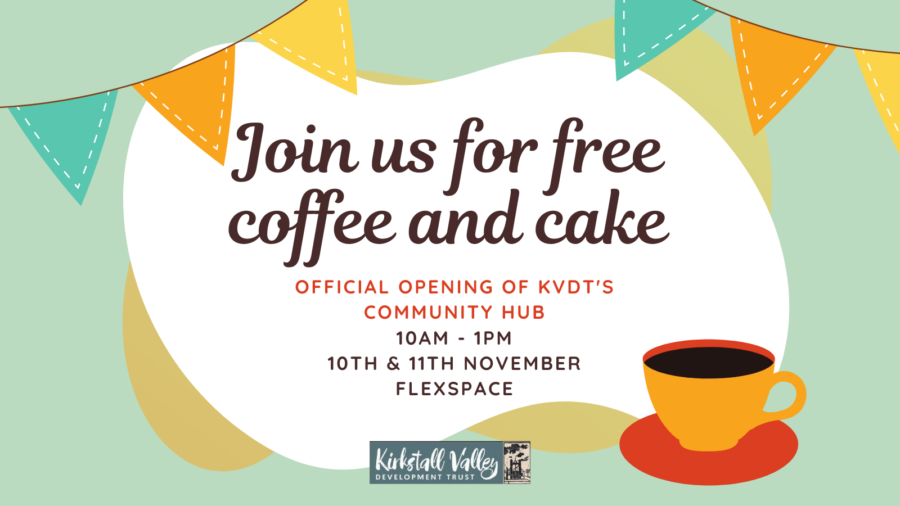 Adele Rae, KVDT community director, said:
"Thank you to staff and volunteers who have worked so hard over the past few months to get our new community hub organised and ready to officially open to the public. We look forward to the hive of activity to come!"
KVDT's Community Hub is based in Knowle Building at Flexspace. The address is: Burley Hill, Burley Road, Burley, Leeds, LS4 2PU and there is free parking.
Kirkstall Valley Development Trust is a community benefit society set up in 2016 to develop a learning and leisure park over 200 acres of inner west Leeds and to refurbish Abbey Mills for housing and community use.