By Lucy Meredith
Find out more about the new affordable homes coming Mistress Lane!
Leeds Community Homes will be hosting an information event on the site of the new proposed affordable homes near Westerly Rise on Mistress Lane on Tuesday, 13 June at 3pm.
The event is an opportunity for local people to find out more information about the project and also how to get involved in supporting and shaping how the scheme is built.
Members of LCH's team, including board members, will be on hand to talk about the plans, and will take people on a guided walk around the site.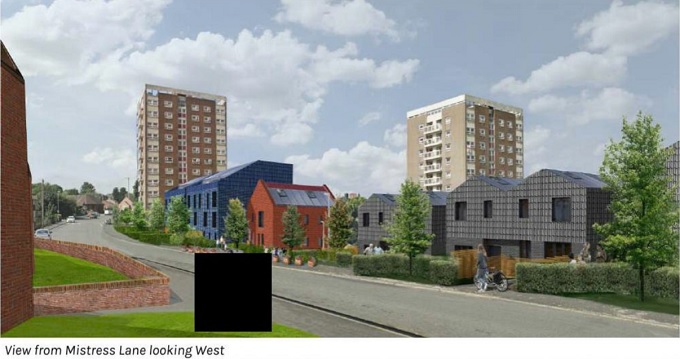 LCH wants to form a local stakeholder group to help advise on key decisions as the scheme progresses.
Jimm Reed, Director of Leeds Community Homes, said: "We want local people to be involved all the way through the process of developing Mistress Lane.
"These are going to be affordable homes for the community of Armley. We also want to make opportunities for local training and employment, for making a shared community landscape and for people to get involved in shaping and managing these new community homes."
The event takes place at Westerly Rise, Mistress Lane, between 3pm-5pm, on Tuesday, 13 June 2023. Free refreshments will be available.
Leeds Community Homes was granted planning consent for a scheme of 34 affordable homes in May 2021 and hopes to be building on site early in 2024.
Leeds Community Homes is a charitable Community Benefit Society and a Community Land Trust for Leeds and Yorkshire. Find out more about them here.