A new mobile speed camera will be placed on the busy stretch of road connecting Leeds and Bradford, as part of a £761,000 citywide scheme to boost road safety.
Council highways chiefs say the camera will be placed on the A647 Bradford Road, following concerns over 'boy racers' making the area dangerous.
The road meets the current West Yorkshire Casualty Prevention Partnership's mobile speed camera criteria. It will cost £25,000 to
design and provide a mobile camera enforcement site and signage.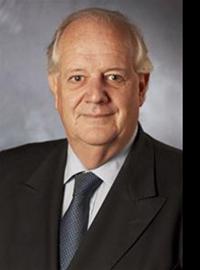 The moves have been welcomed by councillors Amanda and Andrew Carter (both Cons, Farsley), who have become increasingly concerned about speeding and pedestrian safety in recent months.
They believe the cameras would have to be permanently deployed to deal with the scale of the problem. Councillor Andrew Carter said:
"We fear it is only a matter of time before a serious accident occurs.

"The mobile camera plans are, of course welcome, but it will require
permanent deployment of the devices to deal with the problem which unfortunately is now getting out of hand.

"The only way to stop the boy racers is permanently placed speed cameras, the situation has worsened during the Covid-19 crisis and until there are prosecutions of the culprits it won't get better."
The Bradford Road scheme is one of nine across the city earmarked for a share of the £721,000 safety work.
Burley junction
Council officers have agreed to spend £5,000 to carry out a further feasibility study to tackle problems with the Burley Road/Cardigan Road/Willow Road junction in Burley.
They say there are conflicts with turning right at the busy junction and point to 16 injuries at the site.
Some feasibility work had already been carried out in the past year, and continued studies aim to develop a project for the council's 2021/22 casualty
reduction programme.
Details of both the A647 and Burley Road decisions can be found here.
Here's how you can help West Leeds Dispatch continue its work: