A detailed planning application for a new £150 million terminal at Leeds Bradford Airport has now been submitted to Leeds City Council for approval, despite objections from environmentalists.
The proposal aims to dramatically improve passenger experience, deliver one of the UK's most environmentally efficient airport buildings, and support the region's economic prosperity.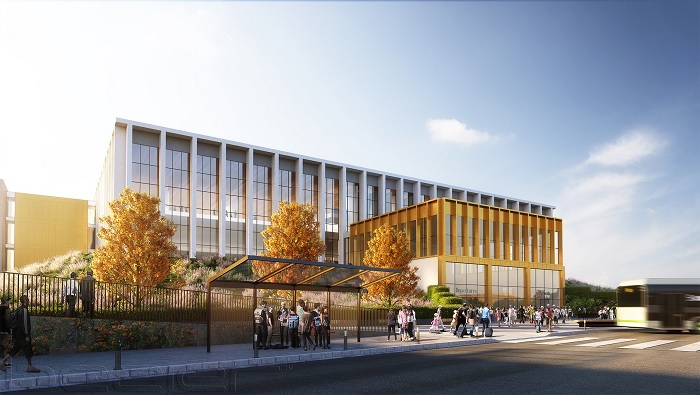 Bosses say the plans offer a more efficient and sustainable development, enabling the airport to reach its target of becoming carbon net zero by 2023 for airport operations.
The plans propose the construction of a three-floor, 34,000 square metre replacement terminal on an alternative site within the airport's boundary.
If approved, it is anticipated work could begin before the end of 2020, with the terminal completed in 2023.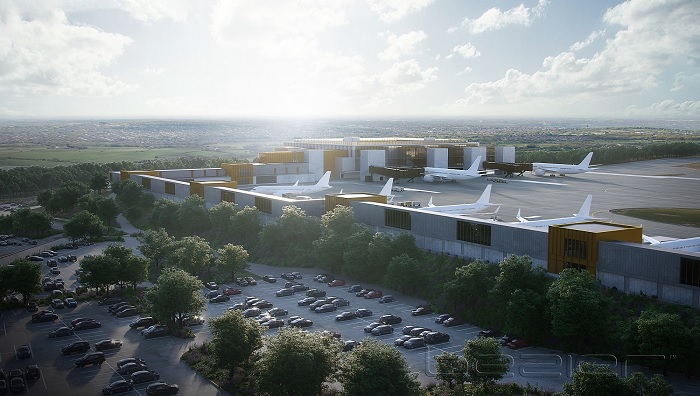 LBA estimates that the development will support 12,650 permanent jobs across the Leeds City Region, as well as creating 850 construction jobs over the period of the build.
The airport wants to increase passenger numbers from 4 million a year now to 7 million in 2030.
Hywel Rees, Chief Executive of Leeds Bradford Airport, said:
"The new terminal design allows delivery of existing consented capacity in a more efficient way, with a smaller environmental footprint. The replacement building will have a modern, flexible design whilst achieving operational excellence to give passengers the best experience and address the challenges we know our passengers face far too frequently that cannot be overcome within our current building.

"We are committed to the future of LBA and bringing our plans to fruition if approved. This significant investment in the airport will protect and create new jobs, boost international connectivity, and comes at a time when the region and sector need to turbocharge the economic recovery."
As part of the application, flights would start at 6am and finish at 11.30pm.
Campaigners have criticised Leeds Bradford Airport's plans.
Group for Action on Leeds Bradford Airport (GALBA), which meets in Kirkstall, says the planning application contains 200 documents of technical information yet people have only three weeks for the public to respond. The deadline set by the council fr responses is 3 June. 
GALBA chair Chris Foren said:
"It's ridiculous to expect local people to read, understand and respond to such a lot of technical detail in just 21 days. This decision is extremely important for the future of the region – that timescale is completely unfair and unrealistic.

"Expansion would bring more noise for local communities, increased air pollution, more traffic congestion and pump much more CO2 into the atmosphere – making the climate emergency worse. We need to rebuild a healthy economy in Leeds. We don't need an unsustainable development like this.

"Every aviation industry expert has said that demand for air travel will remain low for several years. Naturally, people won't want to risk being in an enclosed space – breathing other people's air – until Coronavirus is long gone. There's simply no need to expand the airport."
GALBA has vowed to fight the airport's plans, taking legal action if necessary, saying similar campaigns against expansion of Bristol, Heathrow and Stansted airports have been successful recently.
LBA's existing terminal, built in 1965, is 15th busiest in the UK by passenger numbers. LBA employs around 2,500 people.